Support Services
Cancer Council Tasmania
Our Support Services and COVID-19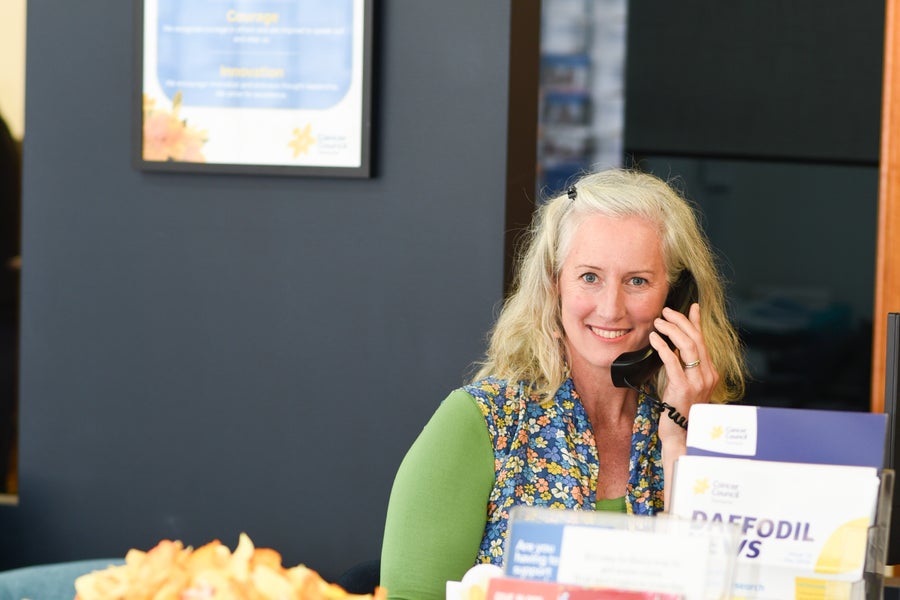 The health and wellbeing of people affected by cancer, our staff and volunteers is of paramount importance. In compliance with the Tasmanian Government's COVID-19 regulations, we have introduced new measures to keep our staff, clients and the wider community safe. 
---
Case Management and Outbreak Management Plan
Cancer Council Tasmania has developed a Case Management and Outbreak Management Plan which will assist in the management of a COVID-19 case or cases at one of our offices, cancer support centres or a transport2treatment (t2t) vehicle.
---
Supportive Care Services
Supportive Care services are available for all Tasmanians impacted by cancer and we are working hard to ensure continued service delivery through the COVID-19 pandemic. We have modified some programs in order to minimise risk for our clients and are pleased to offer options so you can access our support in a way that feels safe for you.
• Our Cancer Support Centres are open in Hobart and Devonport, and we hope to reopen our Launceston centre in late January when building works are complete
• Supportive Care staff are available to offer individual support in person or by phone. We offer emotional support, information and practical help to assist you in navigating your cancer experience
• Online complementary therapy programs will be available throughout the year – these include mindfulness, Tai Chi, Pilates and yoga
• Individual complementary therapy programs such as oncology massage and Bowen Therapy are still available
• Face to face group programs (e.g. yoga, Tai Chi, mindfulness) are on hold for now and we will advise when these services resume
• Face to face support groups are on hold for now and our staff facilitators will stay in touch with group members
• Our wig library is still operating, with the option to come in for a face to face wig consult or to access this service via the phone, with your chosen wig posted to you
• Our t2t program is still operating to provide transport to appointments for cancer treatment
If you would like more information about any of these services, please contact our Supportive Care team on 1300 65 65 85 or fill out our online enquiries form below.