Support Services
Ostomy Service - NT
Stoma related aids, appliances and support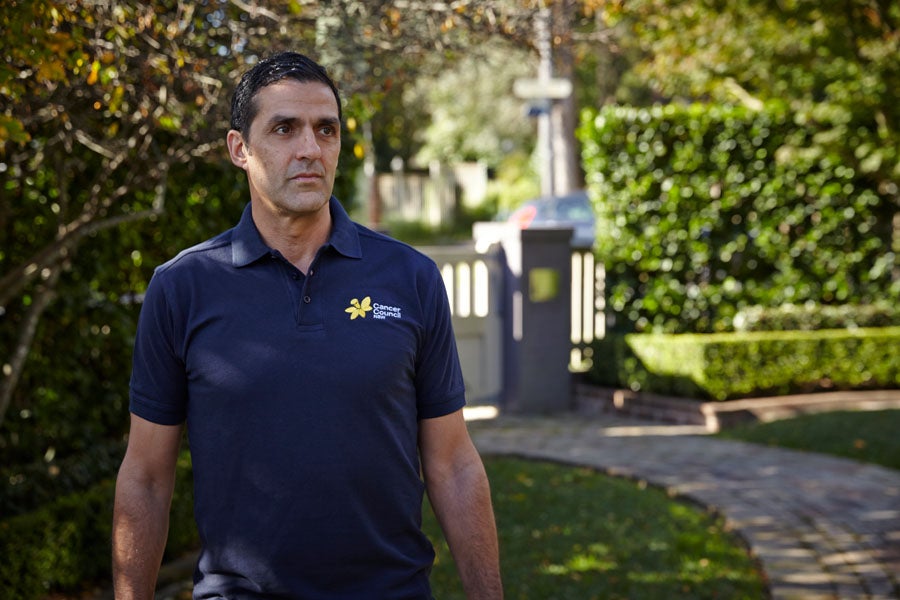 About the ostomy service
Cancer Council NT is the only cancer council to provide ostomy services in Australia. 
An ostomy service was established by Cancer Council NT to distribute stoma related aids and appliances to all Territorians living with a stoma and provide them with support services to help them manage their condition and adapt to lifestyle changes regardless of whether their stoma is cancer related or not.
If you have a temporary or permanent stoma, are eligible for Medicare or Department of Veterans' Affairs and meet Stoma Appliance Scheme (SAS) eligibility requirements you can access subsidised stoma related aids and appliances free of charge each month when you are an Ostomy Association member.
---
Ostomy membership
Cancer Council NT, like all ostomy associations, charge an annual ostomy membership fee set by Medicare to assist in providing this service each year. 
Ostomy membership and Stoma Appliance Service fee is $60.00 for individuals and $50.00 for pension or concession card holders.
Australian Council of Stoma Associations Inc (ACSA) receives a portion of this fee to represent the interests of Stoma Associations and their members, liaise with the Australian Government and appliance suppliers, coordinate ostomy support services and provide advocacy for persons living with a Stoma in Australia.  
ACSA publish and distribute to members a general ostomy information booklet "A Beginning Not an End" and an informative journal "Ostomy Australia" quarterly.
---
Stoma appliances
Australian residents receive an allocated quantity of stoma related aids and appliances each month under the SAS schedule however it is rare to exceed the maximum allowance.
You may be charged for items not covered by the SAS schedule or additional items above the allowance.
If you are a visitor from another country, you will need to inquire with Medicare whether you are eligible to access the Stoma Appliance Scheme as your own country may have a reciprocal agreement with Medicare in Australia.
---
Ostomy Officer
Cancer Council NT Ostomy Officer has been trained to assist Ostomates to enhance well-being and quality of life and can provide support to clients living with a stoma.
---
Stomal Therapy Nurse
Ostomates should have their stoma checked regularly by a Stomal Therapy Nurse to ensure good health - ideally every second year. Leaking bags, skin problems and irritations are not 'normal' and need prompt attention.
For any problem with your stoma or appliance, it is advisable to see a Stomal Therapy Nurse at your local Community Care Centre to have your stoma reviewed.
Darwin Region:
Kylie Heath
Phone 08 8985 8156
Email Kylie.heath@nt.gov.au
Alice Springs Region:
Felicity Head
Phone 08 8951 6758
Email Felicity.head@nt.gov.au
---
Ordering supplies
The Cancer Council NT Ostomy Service operates Monday to Friday between the hours of 8:30am and 4:30pm.
Orders are placed monthly by phone, email or in person at our Darwin office.
Darwin Office:
Phone: (08) 8944 1800
Email: ostomy@cancernt.org.au
Unit 2, 25 Vanderlin Drive, Wanguri NT
Product choice and quantity of stoma aids and appliance required will be guided by your Stomal Therapy Nurse and the SAS Schedule allocated allowance.
Stoma supplies are very expensive and deteriorate over time in our warmer climate. For these reasons, it's not wise to 'stockpile' or over-estimate your requirements and avoid waste.  
During the wet season, cyclone activity and heavy rain can close roads and delay freight so it is advisable to keep extra supplies on hand as it is not possible to store more than the most basic stock on the shelves for emergencies. 
---
Postage of ostomy supplies
Cancer Council NT delivers ostomy supplies all over the Northern Territory. If you live in a remote area of the NT or are unable to pick up your ostomy supplies during normal Ostomy Service hours you can arrange to receive your ostomy supplies by post. 
Allow a minimum of 5 working days for postage.  
Please allow a few extra days for postage delays or road closures in the wet season.
---
Information and Support for Ostomates
Resources
Cancer Council NT provides new Ostomates with an Ostomy Information Pack.  
We also have other resources available including booklets, brochures, factsheets and videos for borrowing.
Support Group Meetings
Cancer Council NT holds regular Support Group meetings at our Darwin office where Ostomates can come together over a cuppa to find, connect and talk to other Ostomates who offer understanding and peer support. Handy tips, hints and non-medical advice is given and shared amongst the group to help make it easier to adapt to lifestyle changes. 
Guest speakers include health professionals or stoma medical supply representatives present on topics of interest to the group like 'Stoma and Nutrition', 'Exercising with a Stoma' or demonstrate new ostomy products.
Ostomates are welcome to bring their partner, carer or a family member along. 
Explore all support services