Support Services
Support groups
Bringing together people affected by cancer for extra support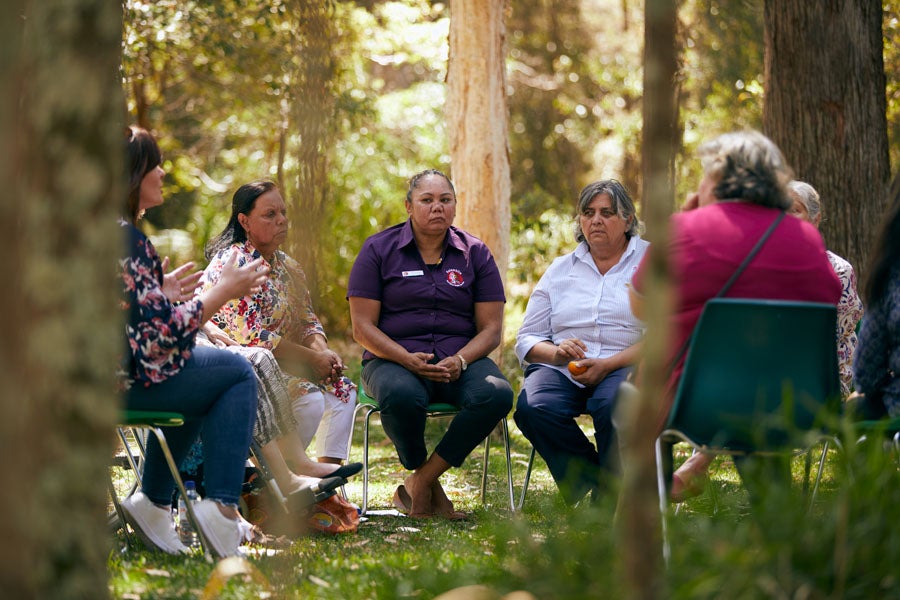 Cancer support groups help bring together people affected by cancer to help them manage the challenges they may face. They can provide a safe place for people to get together and support each other, share ideas, get extra information and learn coping skills in a non-judgmental environment.
Support groups may also engage in fundraising, advocacy, practical support and social activities. Support groups can meet at locations and times that suit their members, including online. They may have a specific cancer focus such as prostate or breast cancer, or can be open to people affected by any type of cancer.
Cancer Council can help you connect to local support groups in your local area. Get in touch with your local Cancer Council or call 13 11 20.
Telephone support groups
Cancer Council also offers professionally facilitated support from the comfort of your home or workplace. There are a variety of groups available for people with a cancer diagnosis or carer support and understanding. Participation is free and available throughout Australia. If you are interested in knowing more, call our national referral line on 1300 755 632.
Get support online
Join the Cancer Council Online Community today