Get involved
There are many ways you can get involved in creating a cancer free future by donating, volunteering and fundraising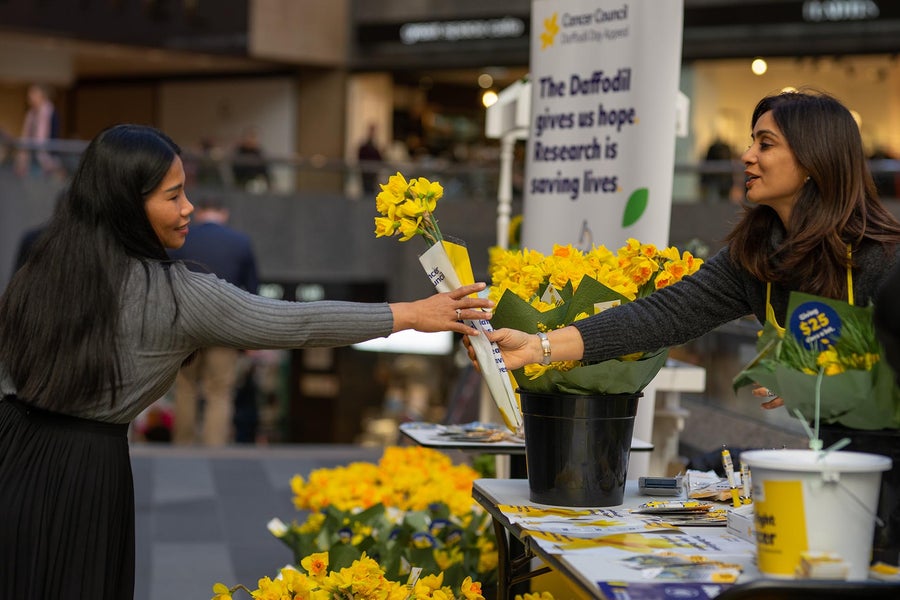 Cancer Council is the only charity that works across every area of cancer,
from research to prevention and support.
The success of our events relies on public and corporate support. Each year, workplaces, individuals, schools and communities across Australia support Cancer Council's vision of a cancer free future. 
Use your will to help us create a cancer free future. 
Whether you host a morning tea, support Daffodil Day, attend a Girls' Night In, organise a Relay For Life event, or become a corporate partner, there are plenty of ways you can lend a hand.