Find a specialist
Information to help you find the right health professionals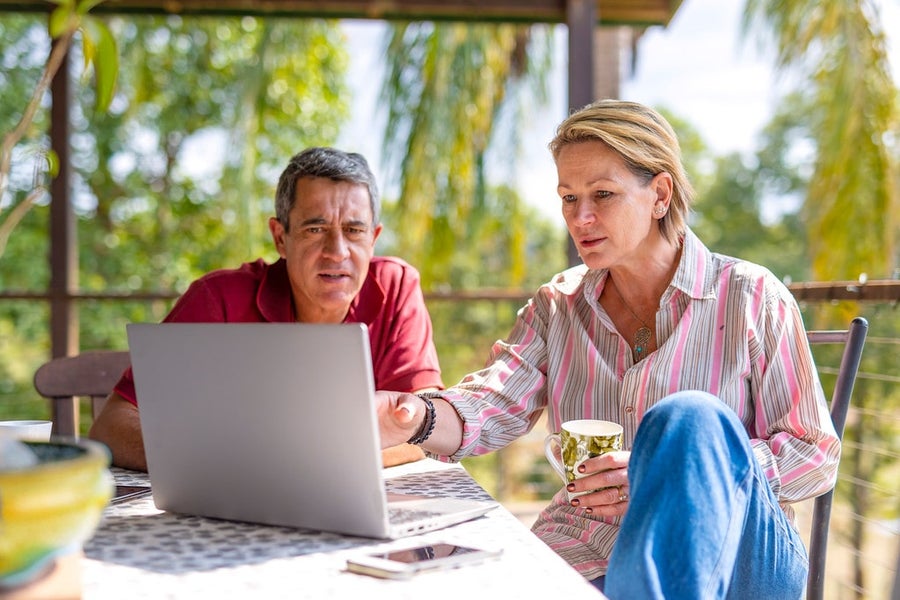 As different types of cancer behave very differently, doctors usually specialise in particular types of cancer or areas of cancer treatment.
Here you can find out about the medical specialties and sub-specialties and advice on how to choose a specialist.
Our Find a specialist directory can assist those affected by cancer (patients, their families and carers), as well as general practitioners and other specialists, to find a cancer specialist.
---
Medical specialties and sub-specialties
Specialists with a primary medical interest in cancer are called oncologists. They are broadly trained in all aspects of oncology, specialising in one of three main disciplines:
Oncology specialists often sub-specialise in organ groups or regions (e.g. colorectal, gynaecologic, head and neck) or in specific types of cancer (e.g. breast, lung, leukaemia).
To become a specialist in Australia, a medical practitioner must first gain general registration. This requires a primary medical degree and completion of a minimum 12-month internship in a hospital. This is followed by additional basic and advanced training in the chosen specialty:
Surgical training takes a minimum of six years and is offered in nine surgical specialties. Successful individuals are awarded Fellowship of the Royal Australasian College of Surgeons (FRACS).
Radiation oncology takes a minimum of five years. Successful candidates are awarded Fellowship of the Royal Australian and New Zealand College of Radiologists (FRANZCR).
Medical oncology takes six years of specialist training, supervised jointly by the Royal Australasian College of Physicians (RACP) and the Medical Oncology Group of Australia (MOG). Medical oncologists are awarded Fellowship of the Royal Australasian College of Physicians (FRACP).    
---
Choosing a specialist
General practitioners (GPs) refer suspected and diagnosed cancer patients to oncology specialists, usually a surgical oncologist. A biopsy (sample of the tumour) will be taken and evaluated by a pathologist. If it is found to be cancerous, the patient will undergo a series of diagnostic tests and scans to determine the size of the cancer and to find out whether it has spread.
The surgical oncologist will often discuss cancer diagnoses with other specialists and recommend a course of treatment for individual patients. Although treatment will often involve a team approach, the original doctor will remain a primary point of contact for the patient.
Any patient can seek a second opinion from other doctors or medical teams at any time. Your GP or specialist can refer you to other specialists, and you can ask for your medical history to be sent to the doctor providing the second opinion. Remember to ask for your x-rays and scans and take them to new appointments.  
---
Find a specialist
Your GP or oncologist can recommend or refer you to other specialists or sub-specialists if you desire. You may also know a specialist yourself, or through the experience of a family member or friend.
The directory below provides contact details of professionals working in particular areas of medicine and oncology in locations around Australia. The list of specialists has been developed by relevant medical colleges and societies. Please note, not all colleges or medical societies whose members treat cancer patients have made links available.
Please note, this is not an exhaustive list of services in Australia.
Specialist directory:
Breast Surgeons of Australia & New Zealand
Colorectal Surgical Society of Australia
Australasian College of Dermatologists
Australian Society of Gynaecologic Oncologists
Australasian Chapter of Palliative Care Medicine
Australian Society of Plastic Surgeons
Radiation oncologists The Royal Australian and New Zealand College of Radiologists 
Urological Society of Australia and New Zealand
---
Disclaimer
This information and links to other websites are provided to facilitate public access to specialists and sub-specialists. Cancer Council undertakes reasonable efforts to ensure the links are correct, but is not responsible for the content of the websites to which we link.
Cancer Council does not warrant the accuracy, completeness or timeliness of information provided by other organisations. The services listed here do not provide specific information about the training, experience or track record of the individual specialists. Cancer Council does not in any way endorse any individual in a list to which we link. 
We're here to support all Australians affected by cancer
Explore our support and services