Get Involved
Community fundraising
Create your own fundraiser and make a difference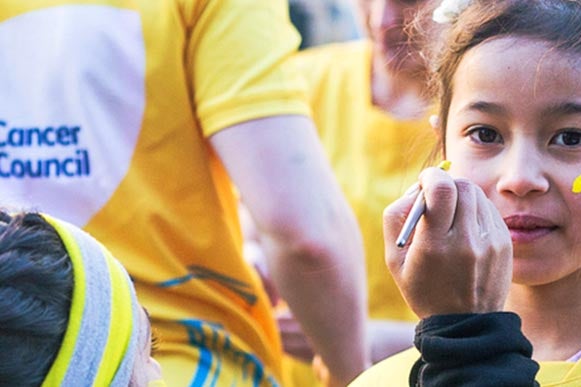 Fundraise for us and help us achieve a cancer free future!
Anyone can raise funds to support people affected by cancer – become a Community Fundraiser today and do it your way!
Community Fundraisers are truly inspirational people with the passion and energy to create their own event to help us achieve a cancer free future.
Every dollar you raise will go towards helping people whose lives have been affected by cancer. This means funding world-class research, prevention and support services across Australia, as well as helping patients both today and in the future.
---
How can you get involved?
You can do all sorts of things to help raise funds for Cancer Council and we encourage you to be as creative as possible.
Whether your event is big or small, indoors or outdoors, on one day or throughout the year, you can choose whatever suits you. Host a healthy bbq, dress up or dress down, shave or dye your hair, take a hike, organise a sports day or simply get together with friends.
---
Register your event today!
Do it for cancer! It's easy to create your own fundraiser and make a difference. Cancer Council has community platforms that enable you to fundraise anyway you like. Say 'I will for cancer' and any money raised in your state or territory can stay in your state or territory.
---
Explore other ways to get involved with Cancer Council
Together we're getting closer to a cancer free future