How we help
Support
We're here for all Australians affected by cancer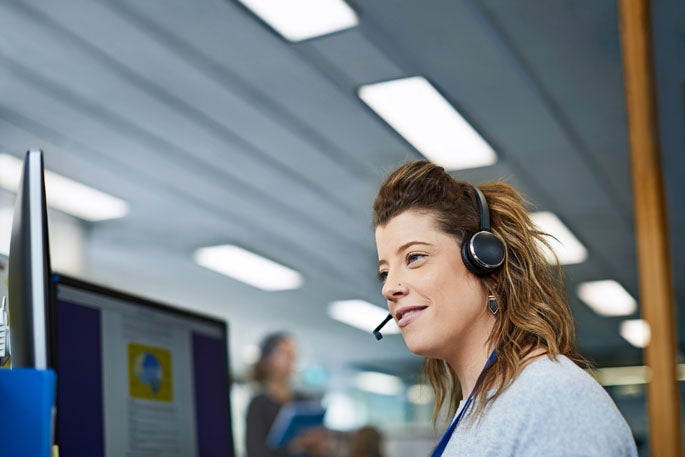 Every day, we give those affected by cancer
support when they need it most.
Supporting people affected by cancer is at the heart of everything we do. We know that coping with cancer is challenging, and when you or someone you love is dealing with a cancer diagnosis, travelling for treatment, or adjusting to life after cancer treatment, getting the right information and support is crucial.
Cancer Council is the only charity in Australia that delivers a comprehensive range of support services for all people, affected by all cancers, across every state and territory. Our support services include information, counselling, practical and emotional support, all designed with and for people affected by cancer, for every stage of the cancer journey.
Support from people like you helps us be there for the thousands of Australians affected by cancer each year who need our help.
THE IMPACT WE MADE TOGETHER IN 2018
37,000
callers received support and information
from our 13 11 20 staff, including those with cancer as well as carers, loved ones and health professionals.
106,725
nights of subsidised accommodation
provided to those having to travel for treatment, offering a home away from home.
41,500
people supported via our online community
to help them cope with a cancer diagnosis or living with cancer.
32,000
people with cancer and their carers
used our transport to treatment services to remove the stress of getting to treatment.
54,500
hours of volunteer driver time given
to travel over 1.66 million kms to help people with cancer get to their treatment.
$5,200,000
worth of free legal and financial advice
provided to over 1,300 people affected by cancer by our network of pro bono advisors.
2,000
wigs and headwear provided
to Australians experiencing hair loss as a result of their cancer treatment.
3.7 million
to access our
cancer information and support.
695
met face-to-face
across the country to help those affected by cancer.
830,550
free booklets and publications
distributed to help Australians better understand cancer.
---
We're making an impact
READ OUR SUPPORT STORIES:
Find out more about the impact we're making across Australia.