Support Services
Information for Aboriginal and Torres Strait Islander people
Resources on cancer, diagnosis, treatment and support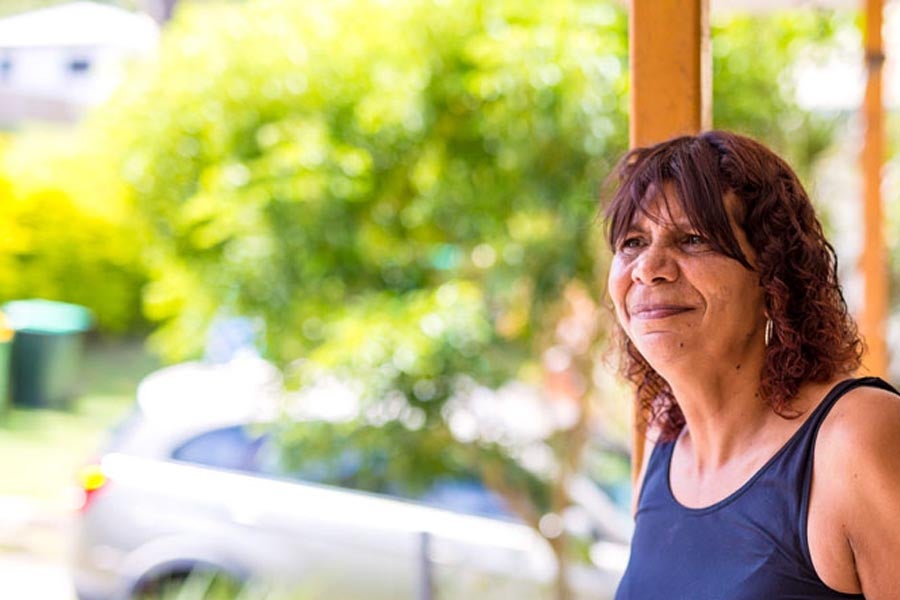 Cancer Council NSW and Menzies School of Health Research have developed fact sheets about cancer for Aboriginal and Torres Strait Islander people. These resources were also developed in conjunction with a Clinical Advisory Group and an Indigenous Consultation Group. They include information on cancer types, treatment and common cancer terms.
Learn more about how Cancer Council researchers are bridging the cancer care gap for Aboriginal people.
---
Cancer terms
What is cancer?
Provides information on cancer facts, cancer growth, differences between tumours and who you can speak to after a diagnosis. 
Understanding cancer talk
This fact sheet offers a glossary of key terms doctors may use about cancer, treatment and the roles of people who work with cancer. 
---
Cancer types
The following fact sheets will help explain to you the cancer type, how it will be diagnosed, the treatment you may have and its effects on your body.
Early detection and screening
Cancer Screening saves lives. It helps to keep our communities strong, safe and healthy.
---
Cancer treatment
After a diagnosis your doctor will recommend one or more cancer treatments. Learn more about the main treatment types in the following fact sheets.
Surgery
Explains what surgery is, the different types, why it is used in cancer treatment and short and long term effects.
Radiotherapy
This fact sheet explains radiotherapy as a cancer treatment, why it is needed, how it is given and how it will affect your body. 
Chemotherapy
Provides information on chemotherapy as a cancer treatment, explains how it works and the effects treatment may have on you. 
---
Cancer support
The following fact sheets provide information about cancer and different support services available for people affected by cancer.
What men should know about cancer
This fact sheet has information on common cancers that affect men including symptoms to look for.
Help getting to treatment
Gives tips for getting to and from your cancer treatment with your own care or with community transport.
Help with money
This fact sheets provides tips for help with money issues including hardship programs, concessions and loans.
How can I help?
This fact sheet gives tips on how to support family or friends with cancer including practical help and emotional support. 
Find more information and support regarding cancer and COVID-19.