Support Services
Wig service
Cancer Councils offer a range of wigs, turbans and beanies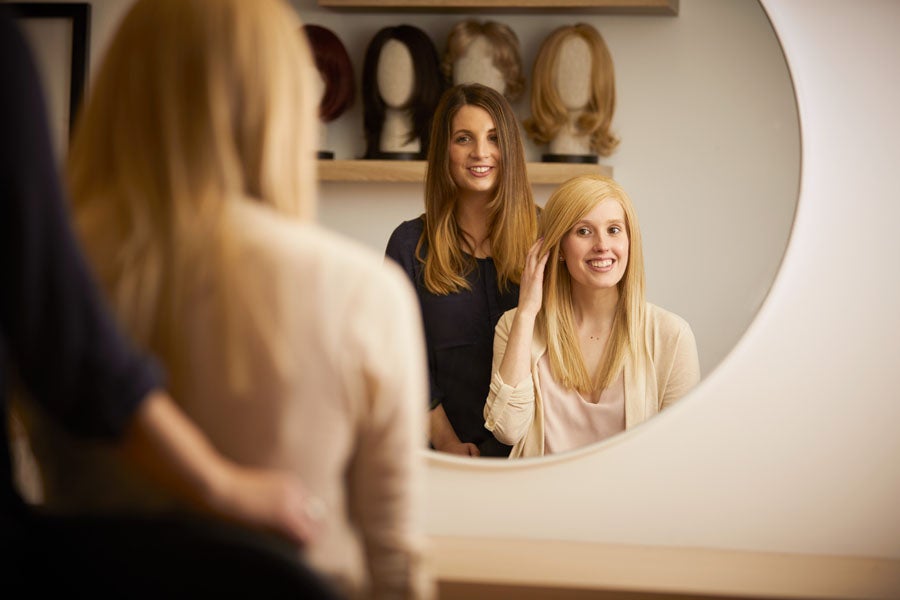 With the help of trained volunteers, our wig services offer an extensive range of wigs, turbans, beanies and scarves in a range of styles and colours. These products are lent to people for as long as required while undergoing cancer treatment.
Availability of our services varies around the country. To find out about support services for people affected by cancer in your local area, get in touch with your local Cancer Council or call 13 11 20.
Styling headwear with confidence 
If you are experiencing cancer-related hair loss, watch tips from experts Dr. Susan Carland and Dianne Haynes on wearing and styling a headscarf or wig. (Videos produced by Cancer Council Victoria). 
Benefits of a synthetic wig
Find out why we recommend wearing a synthetic wig


Fitting a wig
Follow our step-by-step guide on fitting a wig


Looking after and styling a wig
Learn how to care and style a synthetic wig


Styling a rectangle scarf
Follow our step-by-step guide on styling a rectangle shape headscarf below.


Styling a square scarf
Follow our step-by-step guide on styling a square shape headscarf
Explore all support services