Support Services
Wig service
Cancer Council NT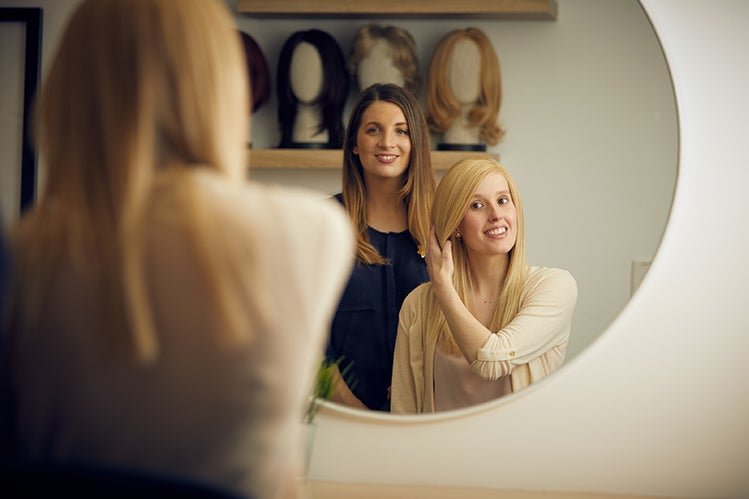 Our Cancer Council NT Wig Service has an extensive range of wigs, turbans, beanies and scarves in a range of colours and styles. You may purchase our wigs and headwear products directly and we also have a range of pre-loved turbans and scarves available for loan.
Our fully-trained nursing staff are available to assist you with the selection, fitting and management of your products.
If you have already lost your hair, please bring a photograph taken prior to your hair loss to assist with the selection. It also helps if you can wear your normal make-up, including eyebrow definition.
In order for us to continually provide a free ongoing Wig Service we do request that pre-loved wigs and products are returned to the service when they are no longer required.
---
How to access our Wig Service
Our Wig Service is located at:
Cancer Council NT
25 Vanderlin Drive, Wanguri.
Monday to Friday 8:30am - 4:30pm. This service is by appointment only.
To book an appointment phone 08 8944 1800 or email: [email protected]

For regional cancer patients
Our Wig Service is also available at:
Cancer Council NT – Alice Springs
Shop 3 / 44 Bath Street, Alice Springs.
Monday to Friday 8:30am - 4:30pm. 
This service is by appointment only. To book an appointment phone 08 8953 5920 Or email: [email protected]
Explore all support services