Podcasts
Tune into our 'The Thing About Cancer' podcasts and our 'Finding Calm During Cancer' podcasts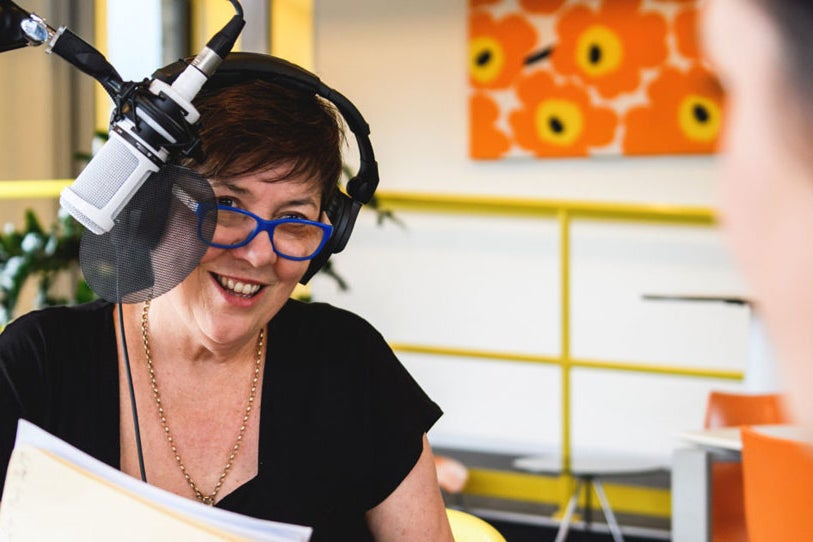 How do people cope after a cancer diagnosis? What if cancer affects your sex life? Why is everyone talking about immunotherapy? Can you do anything about fatigue?
If you or someone you care about has been diagnosed with cancer, you might be searching for the answers to these and other questions.
After a diagnosis
Tune into The Thing About Cancer, a new podcast from Cancer Council NSW, as host Julie McCrossin chats to experts about all things cancer.


Advanced cancer
Listen to The Thing About Advanced Cancer podcasts where Julie McCrossin talks to experts about questions around advanced cancer. If you are living with long-term advanced cancer, are facing end of life or are caring for someone with advanced cancer, this podcast series has information and insights to help you in challenging times.
Finding calm
While you are going through cancer treatment you may find it difficult to rest and relax. How do you cope with the stress and anxiety of cancer and cancer treatment? What about your family and friends?
Tune into Finding Calm During Cancer, a new podcast from Cancer Council NSW, and join psychologist Dr Lisbeth Lane as she guides you through a series of meditation and relaxation exercises.
For more information and support you can call Cancer Council 13 11 20 from anywhere in Australia for the cost of a local call.
Explore all support services