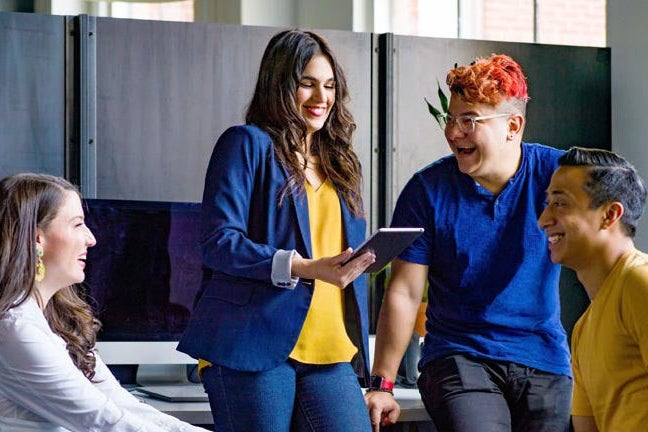 Enabling your employees to give directly to Cancer Council through automated payroll deductions is one of the easiest and most cost-effective ways to support Cancer Council. By simply providing the option for your staff to donate via a payroll giving platform you can demonstrate your corporate social responsibility values.  
We work with a significant number of organisations on their workplace giving programs and can also offer a comprehensive staff engagement program to communicate the great impact of your staffs' donations.  
Company matching of staff donations can give an additional incentive for staff to get involved and show an organisations commitment to helping create a cancer free future. 
---
Getting started
If you would like any support from us in delivering, or introducing, your workplace giving program, please contact the National Corporate Partnerships team at corporatepartnerships@cancerqld.org.au.
The Australian Government also provides some useful information on setting up a workplace giving program.
Located in Tasmania? 
Submit our online form to get in touch about workplace giving with Cancer Council Tasmania.
---
Thank you from Tanya Buchanan
Cancer Council Australia CEO

I would like to personally thank you all for your incredible support for Cancer Council through your organisation's Workplace Giving Program. As a charity, we don't receive any ongoing Government funding and rely on the generosity of community donations to fund our work, which is why your support through Workplace Giving is so important. "
Tanya Buchanan
Chief Executive Officer, Cancer Council Australia
The money you and your colleagues have raised allows us to continue to work across every area of every cancer, from research to prevention and support. For instance, in 2019 Cancer Council assisted 38,000 callers to our cancer information and support hotline, provided over 102,000 nights of subsidised accommodation and together with our research partners directed over $62 million to cancer research. We couldn't do it without your support. 
Each year around 140,000 new cases of cancer will be diagnosed. The pace of research discovery is increasing, and with it, new ways to prevent, detect and treat cancers and improve ways to support people affected by cancer. Thanks to these advancements, nearly seven out of ten Australians diagnosed with cancer today will survive more than five years past their diagnosis. But there is always so much more to do. 
Cancer never rests, and for that reason, neither do we. With your help we will continue work towards our vision of a cancer free future. Thank you again for your ongoing support for Cancer Council through Workplace Giving."
---
Looking for more ways to partner with Cancer Council?
There are a range of ways we can work together to design partnerships that work for you and for us, once your CSR objectives are defined.  
See the research we've funded
With your help, we'll continue funding the brightest minds all over Australia to push even more boundaries and break new ground.