Policy context
Financial Cost of Cancer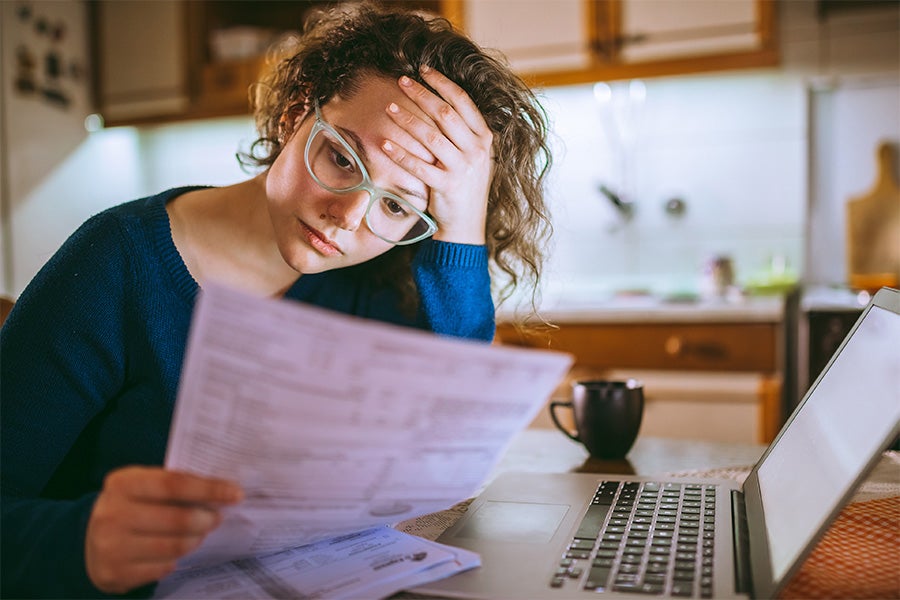 Australia has a complex health system where services are delivered by a mix of public and private providers, and are funded by multiple levels of government, third parties such as private health insurers, and individuals. This system of multiple funding arrangements can often create gaps, leading to unexpected bills and out-of-pocket costs paid directly by the people accessing healthcare. Information about how Australia's cancer care system is funded can be accessed here. 
---
1. Initiatives to address the impact of healthcare costs
The Australian Government currently has several initiatives to address the impact of healthcare costs.       
Safety nets, co-payments and concessions for medicines and medical services
In Australia, healthcare providers can set their own fees and enter arrangements with private health insurance companies. This means fees can be set above the Australian Government rebate paid to the patient under the Medicare Benefits Schedule (MBS) or the amount covered by a person's private health insurer, leaving individuals to pay the (out-of-pocket) difference for health services. Individuals are also required to pay the set co-payment for prescription medicines listed on the Pharmaceutical Benefits Schedule (PBS). PBS listed medicines are subsidised by the Australian Government, most of which would cost significantly more than the co-payment amounts if subsidies did not apply. 
Both the MBS and PBS have safety net schemes in place to reduce the financial burden on individuals and families as medical and pharmaceutical costs accumulate. These safety nets reduce all subsequent out-of-pocket costs paid once a threshold of total costs is reached for the remainder of the calendar year (with a different rate for concession card holders). Once the MBS and PBS thresholds are reached, individuals (or families) can access subsidised medical services and medicines and only pay a corresponding co-payment. Progress towards the MBS threshold is tracked automatically online, and individuals can check their accumulated amount using an online portal. Conversely, tracking contributions towards the PBS threshold is the responsibility of the individual with support from their pharmacist using a prescription record form. This antiquated paper-based system to track PBS contributions means that individuals must lodge a claim, using their prescription record form, before qualifying for the safety net.
Income support and concessions for people unable to work due to illness
Eligible Australians receiving low or no wages can receive income support and access to concessional rates for some services (such as energy costs and public transport) through Services Australia. Eligibility is means tested and considers personal circumstances (e.g., co-habitation and dependent children). Services Australia's role is to support individuals when they require financial or practical assistance by providing income support payments and services. People who are unable to work due to illnesses such as cancer may qualify for support payments like such as the Disability Support Pension (DSP); although not all people with cancer qualify for the DSP and may need to apply for income support via the JobSeeker program instead. Further information about Australia's social security system is available here.
The Strengthening Medicare Taskforce
Following the recommendations of the Medicare Benefits Schedule (MBS) Review Taskforce, the Federal Minister for Health and Aged Care established the Strengthening Medicare Taskforce in 2022 to provide recommendations on the highest priority improvements to primary care, which include making care more affordable to patients and reducing pressure on other parts of the health system. Information on the Australian Government's Strengthening Medicare Taskforce and its work can be found here.
The Medical Benefits Schedule Continuous Review
The MBS Continuous Review continues the work of the MBS Review Taskforce, including the implementation of recommendations around transparency and out-of-pocket costs. More information about the MBS Continuous Review can be found here.
The Medical Costs Finder website
In response to the 2018 Ministerial Advisory Committee on Out-of-Pocket Costs recommendation to increase the transparency of healthcare costs in the private sector, the Australian Government developed Medical Costs Finder. Medical Costs Finder is an online tool designed to help Australians find the typical cost of specialist medical services. A high level of health literacy is needed to be able to use this tool effectively, with a good understanding of the components of the treatment required to adequately compare costs. Participation by medical specialists in the Medical Costs Finder is also voluntary, therefore its accuracy may vary.
Financial support for people needing to travel to care
Patient-assisted travel schemes provide financial subsidies to assist people in regional and remote areas of Australia with the cost of travelling for specialist medical services. While these schemes are funded by the Federal Government under the National Healthcare Agreements, state-based differences in scheme eligibility mean that some Australians who must travel to access care either miss out or receive very low subsidies. This can create financial hardship or affect decision making about whether to access treatment or not. Further information about patient-assisted travel schemes in each State and Territory is available here.
Incentives to adopt private health insurance
Private health insurance policies can be purchased by Australians to cover the cost of eligible healthcare services accessed in the private sector. The Australian Government applies a range of incentives for people to take out private health insurance:
A private health insurance rebate to lower the premium paid for people who have an appropriate level of hospital cover (Private Health Insurance Rebate).1
Additional, future premium increases apply to people who do not have private health insurance hospital cover for each year after they turn 31 years of age (Lifetime Health Cover).1
An additional 1.5% income tax applies to people who do not have a certain level of private insurance for hospital treatment, and earn an annual taxable income above a certain threshold (Medicare Levy Surcharge).1
Out-of-pocket costs still arise for individuals with private health insurance when accessing healthcare in the private system. This is often a source of contention for individuals who may not have realised that their policy would leave them with out-of-pocket expenses. This issue is magnified by the range and complexity of policies, as well as payment limitations, exclusions and excess/co-payment requirements for different insurers and policies.2
---
2. Community sector support to address the impact of healthcare costs
While the above government initiatives are designed to address the impact of healthcare costs, the community services and support sector also play a substantial role. Not-for-profit organisations provide a range of services, such as information, one-off financial payments, and advice and support to assist people affected by cancer to apply for income support and program assistance from government agencies. While the support provided by the community services sector is significant, it can vary by cancer type, locality, and jurisdiction of the service, as well as the level of resource funding the organisation has at its disposal. While an important partner, the community sector is not a replacement to government commitment and investment to address the impact of healthcare costs.
Universal health coverage to address the financial costs of cancer
A commitment to achieving UHC in Australia would greatly address the financial costs of cancer.
Definitions
Financial burden
A term used to describe the financial problems a person has related to the cost of healthcare. People affected by cancer are more likely to have financial burden than people not affected by cancer.
Financial toxicity
The negative patient-level impact of the cost of cancer. It is the combined impact of direct out-of-pocket costs of treatment and indirect costs, causing both physical and psychological harms, affecting decisions which can lead to suboptimal cancer outcomes.3 Financial toxicity combines the objective financial burden with the subjective financial distress experienced as a result of a cancer diagnosis.4
People with cancer
Individuals who have or have had a cancer diagnosis, and/or have undertaken cancer treatment and/or services.
People affected by cancer
Those people and relationships with the person with cancer that may be impacted by the cancer diagnosis, such as family, social networks, the workforce and the broader community. With that in mind, the term, 'people affected by cancer' usually refers to a person with cancer and their immediate family, carers and friends.
Cancer Survivor
An individual is considered a cancer survivor from the time of diagnosis through the balance of life. There are many types of survivors, including those living with cancer and those free of cancer. This term is meant to capture a population of those with a history of cancer rather than to provide a label that may or may not resonate with individuals.5
Financial Cost of Cancer
Financial Cost of Cancer