Policy priorities – immediate and short term
Financial Cost of Cancer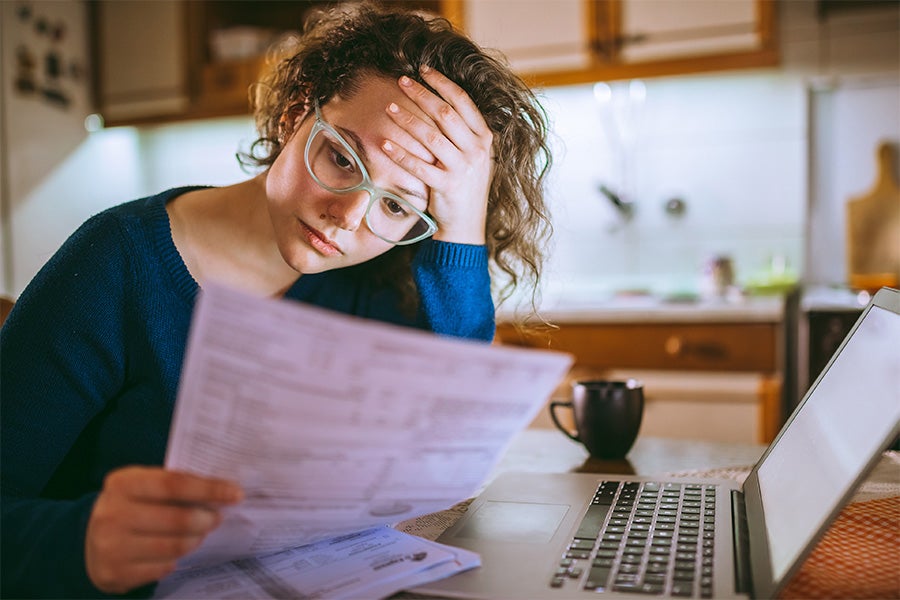 Addressing the following immediate and short-term priorities will help ameliorate the impact of the financial cost of cancer. While these priorities require Federal Government action, where state and territory governments also have a role, this has been identified.
---
1. Implement the Standard for Informed Financial Consent
Priority
Develop, support and implement a consistent and documented procedure to assist providers in explaining the likely costs associated with a comprehensive treatment plan to people affected by cancer.
Impact of the priority
Informed financial consent involves the provision of cost information to patients preferably in writing. A collaborative initiative of several peak Australian cancer organisations developed the Standard for Informed Financial Consent to guide health professionals and clinical practices to include cost in discussions regarding the risks and benefits of treatment to enable individuals and their families to better consider and prepare for the likely financial impact of cancer care.1 These discussions can avoid or reduce the impact of bill shock and financial toxicity, enabling people to make more considered decisions about their preferred treatment, and they should occur in both public and private settings; noting that costs occur even if the individual is treated exclusively within the public health system.1
There is currently no mandated approach to ensuring informed financial consent is provided in the healthcare system. Therefore, people diagnosed with cancer may not be made aware of the potential financial impact of their cancer diagnosis and their care options. This includes awareness of ancillary expenses including take home medications, dressings, medical equipment and parking required to access care.1 The provision of information should also include referral to potential financial supports that are available to help alleviate the impact of the costs. By mandating a consistent approach, all Australians will be able to obtain informed financial consent to make the most appropriate financial arrangements to ensure optimal cancer care and it will no longer be left to chance.
Evidence informing the priority
Health literacy as a determinant of treatment costs
Health professionals are often the preferred source of health information, but research shows they can often underestimate their patients' information needs.2 It is well documented that a major incident of shock or stress (such as a cancer diagnosis) can dramatically reduce an individual's health literacy, making them vulnerable to accessing unreliable sources of information.3 Health literacy is directly correlated with an increased understanding of health insurance coverage and decreased financial toxicity.4 People with lower health literacy may also be more likely to have higher healthcare service utilisation thereby potentially increasing their overall healthcare costs.5 Therefore, adequate and frequent cost information and education, could reduce the financial toxicity experienced by people affected by cancer.6
Providing transparent information in both private and public settings reduces unexpected out-of-pocket costs and supports optimal cancer outcomes
People affected by cancer report experiencing significant distress as a direct result of their cancer treatment.7 People are often faced with unexpected costs as a result of their cancer treatment, with this being more common for people being treated by a healthcare provider in the private sector.8 Despite this, many opt to take the private sector treatment pathway due to the (often erroneous) perception that wait times will be longer in facilities operated by the public healthcare system, and that they will receive better care in a private facility.9, 10 Despite healthcare service fees having not been found to correlate with the quality of care received, treatment decisions continue to be influenced by the incorrect perception that they do.11
Costs associated with a cancer diagnosis
The costs associated with a cancer diagnosis are typically categorised into direct and indirect costs.12 The direct costs such as diagnostic services treatment costs (including surgery), medications, and medical devices are sometimes discussed by healthcare professionals and practices with patients.12 Indirect costs are much less frequently raised, and are often referred to as the 'hidden cost of cancer'.13 Indirect costs can include the travel and accommodation costs required to access treatment, parking at the hospital, utility bills, nutritional supplements, housekeeping, childcare, as well as required home modifications.12, 14, 15 While the varied nature of these costs make it hard to quantify the actual cost incurred by people with cancer, it is apparent that those living in regional and remote communities, Aboriginal and Torres Strait Islander peoples, ethnic minorities, and those under the age of 65 are the most exposed to these non-medical indirect costs.12, 16 In one Australian study, 30% of rural patients cited travel related expenses as their largest financial expense, while 13% of metropolitan patients listed travel costs as their largest expense including high parking fees at treatment centres, taxis and public transport costs.12 Over the course of a person's cancer treatment experience, these indirect costs accumulate significantly.
Indirect costs are compounded by a sudden change in financial circumstances that households may experience when one of their members is diagnosed with cancer.17 This is typically due to a reduced capacity for work, and time taken off work by carers, in conjunction with an immediate rise in medical expenses.14, 18 In Australia, between approximately 40-70% of patients experienced a change in their ability to work post-diagnosis, depending on the cancer type that they were diagnosed with.14 This reduction in paid work is also experienced by caregivers.14 Two out of five (40%) caregivers reported being absent from work as a result of caring for a person with cancer, with 8.6% of caregivers reporting that they had to cease working completely due to their caring duties.19 These challenges are exacerbated when  parents are caring for a child with cancer, with one or both parents often reducing their working hours, or discontinuing work altogether.20
Although evidence for direct costs in the public health system arising from cancer treatment is limited, Cancer Council is aware through speaking to people affected by cancer, that costs do exist and are regularly incurred.21 There is a need for further research and documentation of costs in this area.
Healthcare professionals lead the conversation about cost and need to be supported to do so
Most healthcare professionals agree it is important to discuss the financial costs of cancer treatment with patients.22 Despite this, the evidence suggests that there are significant barriers to them initiating these important conversations about costs.22 It is reported that only 33.9% of Australian oncologists have financial conversations with more than half of their patients.23 A key barrier to having these conversations is that healthcare professionals report they do not feel confident in the subject content, stating that they need more information to be able to discuss these matters effectively.24 Oncologists who were asked about facilitators to conversations about out-of-pocket costs rated 'availability of cost information on a website' and 'handouts for patients' as the most helpful.23
Reducing financial stress enables better decisions that support optimal cancer outcomes
Treatment decisions made by people with cancer should ideally be made on the basis of optimal cancer outcomes, however it is common for cost to influence those decisions.25 People with cancer report altering their treatment to reduce cost, such as by using over-the-counter medications instead of prescribed medications, or by using existing medication rather than obtaining the new and updated recommended prescription.26 People affected by cancer are often unaware of financial support options available to them, with more than 1 in 2 people who did not access support services reporting that they needed them.25 To prevent cost from becoming a barrier to optimal cancer care, healthcare professionals report needing more information about financial support services to refer their patients.27 Complementing this, people with cancer report that having a more active role in their treatment plan would empower them to choose options that offer optimal care without creating financial pressure.8


2. Improve the experience of people with cancer who require income support payments
Priority
Ensure people affected by cancer who require income support payments are supported by Services Australia to access the most appropriate program, without onerous reporting or exemption processes.
Impact of the priority
Following a cancer diagnosis, an individual's capacity to work often reduces, immediately impacting their household income. This impact is compounded when other family members are also required to reduce their paid work hours to care for the person with cancer, especially if that person is a child. Without appropriate financial support, people with cancer have difficulty accessing and ensuring they see through recommended cancer treatment and are at risk of financial hardship.
Although Centrelink income support is available through Services Australia, the availability of appropriate programs for people affected by cancer, and the rates of financial support, are limited. People affected by cancer report challenges engaging with the Centrelink income support application screening and approval systems, which is particularly burdensome while undergoing treatment. All Australians should be afforded adequate income support to be able to meet their basic needs and avoid falling below the poverty line, especially if they are unable to work or to find work because of a cancer diagnosis. Providing appropriate income support assistance to people living with cancer would help reduce their financial and emotional stress and allow them to focus on treatment and recovery more fully.
Evidence informing the priority
Supporting individuals and their families when they are unable to work
The direct impact on a person's ability to undertake paid work following a cancer diagnosis can be due to the time required to attend appointments and treatment, being unwell from treatment and its side effects, and/or caretaking needs.28 It is estimated that half of working age adults with cancer in Australia are no longer in the workforce at all.29 While this is due to many factors, the most common barriers for remaining in the workforce include job type, with people with cancer in jobs requiring manual labour being less likely to remain employed; cancer type and prognosis, with those with a more advanced cancer less likely to remain employed; and age at diagnosis, with older people more likely to retire earlier than planned as a result of their cancer diagnosis.28, 30, 31 Enablers for remaining employed include flexibility in required work hours, and having adequate leave entitlements.30 For people who returned to work earlier than planned after a cancer diagnosis, the most reported reason was that they were experiencing financial difficulty.32
Accessibility of social support programs for people unable to work due to illness
Due to increased medical and living expenses, and their reduced capacity to work, people affected by cancer often require financial support during their period of treatment and recovery. Despite this, there is a general lack of awareness about the financial supports that are available.25
The process of applying for income support payments and related benefits through Services Australia is seen as a 'slow, rigid and bureaucratic' process which is not fit for purpose for those with a cancer diagnosis.33 For example, the Disability Support Pension (DSP), is paid at a higher rate than the JobSeeker payment and is intended to support people unable to actively seek employment. People affected by cancer report that if they can access the DSP, they are able to access more appropriate care due to decreased financial distress.33 However, the DSP has strict eligibility criteria, and people with cancer report that the demands to satisfy these criteria often leave them in acute financial distress while they wait.33
Previously, the DSP eligibility criteria required applicants' medical condition to be 'fully diagnosed, treated and stabilised', which means in practice, few people with cancer qualified. Numerous experiences shared with Cancer Council report that DSP eligibility was denied to people with cancer, who instead were allocated the lower JobSeeker payment. In March 2023, the DSP eligibility criteria were adjusted to require that applicants demonstrate their medical condition has been 'diagnosed, reasonably treated and stabilised'. This change may lead to more people who are unable to work due to illnesses such as cancer to qualify for the Disability Support Pension, however whether this occurs in practice remains to be seen.
People with cancer have shared their experiences of being subject to Services Australia's lengthy and onerous activity and reporting obligations, as a condition of continued eligibility for JobSeeker payment, such as frequently being required to submit extensive paperwork such as medical exemptions from job search requirements. Some people with cancer were required to be managed by an employment agency, despite not being able to work. This places an unnecessary, undue and potentially harmful burden on people with cancer undergoing medical treatment and recovery. Dual income households' ability to access income support may be excluded due to income and assets tests, even in the scenario where one parent is required to care for a child with cancer. Those situations may not sufficiently account for the broader financial impacts of cancer and risk of financial toxicity that household may be exposed to.
Priority
Improve the training of Services Australia staff to better support people with chronic or serious illness or injury who are medically unfit to work by linking them to appropriate income support and applying proportionate administrative requirements.
Impact of the priority
People affected by cancer should be able to access income support payments that are appropriate to their situation, however, there are significant barriers to this goal. People affected by cancer may not have the necessary knowledge to navigate the complex bureaucratic forms and application processes involved. This lack of knowledge is exacerbated by the onerous and disproportionate administrative requirements involved in applying and maintaining eligibility for income support payments, especially considering people with cancer are simultaneously undergoing significant medical treatment. These income support requirements place additional strain on people affected by cancer who are already experiencing heightened stress. People affected by cancer risk becoming overwhelmed and pressured to opt-out of accessing the income support that they need to continue treatment, leaving them in financial toxicity, and ultimately leading to suboptimal cancer outcomes. By funding the training of Services Australia employees about the circumstances and needs of people with chronic illness or injury, people with serious illnesses such as cancer could be supported to access the income support payments that they need.
Evidence informing the priority
Awareness of support programs offered by Services Australia for people affected by cancer
Many people affected by cancer may be unaware of the financial assistance programs that they can access.34 A study of Australian cancer patients found that there was a general lack of awareness about Services Australia-provided supports; and for those who were aware, a lack of suitable options.25 Similarly, in people actively caring for someone with cancer, only 58% were aware of the Carer Payment offered by Services Australia, while only 29% were found eligible to receive the benefit.35 This low level of eligibility may apply even for carers who have children with cancer.36 Carer Allowance on the other hand, is one of the few non means tested payments, although it provides lower levels of financial assistance compared to Carer Payment. Few people are aware they may be eligible for Carer Allowance despite being ineligible for Carer Payment.
Services Australia programs can be difficult to navigate and access
People affected by cancer have difficulty accessing payments from Services Australia due to the complex nature of the application process.35 Difficulties include not qualifying on first application and being required to reapply from the beginning; being given the wrong advice; having difficulty lodging the application or experiencing delays.35 These barriers can leave people feeling discouraged by the process, and in a worse financial situation due to delays in accessing support.33
3. Improve financial support for people living in regional and remote areas to access cancer treatment and care
Priority
Implement a national best practice standard for patient assisted travel schemes to guide administration and enable access to optimal cancer care. This best practice standard should require funding to reflect as much as possible, an appropriate proportion of actual cost, and not lead to lower rates of financial support than currently provided.  
Impact of the priority
State and territory-based patient assisted travel schemes are inconsistent. While they are funded by the Australian Government, differing practices in states and territories have led to varied eligibility criteria and payment rates that are currently insufficient to visit a major city for specialised treatment. As a result, eligible people affected by cancer who must travel for treatment are often left with significant out-of-pocket costs that vary considerably depending on location. The lack of uniformity across state and territory schemes contributes to inequitable access to optimal cancer care across Australia, as the amount that individuals are subsidised for their travel is highly dependent on the state in which they reside.
The implementation of a national best practice standard to guide the administration of funding for these schemes would help ensure that people affected by cancer can access equitable funding for their travel to and from treatment.
Evidence informing the priority
Patients must travel long distances to receive optimal cancer care
Patients living outside metropolitan or major regional centres are often required to travel significant distances for cancer treatment, and access to multidisciplinary team care close to home can be hard to find.37 A longitudinal cohort study of cancer patients from New South Wales and Victorian cancer registries found that outer regional and remote patients had the greatest travel burden.38 Of these patients, 61% travelled at least two hours one way to receive treatment, and 49% lived away from home to receive treatment.38 International studies also show this distance impacts outcomes, with a study of people with lung cancer finding significant differences in survival between those living in the same city as their treatment facility and those traveling for treatment; conversely, survival odds were significantly lowered, the further the person had to travel for treatment.39
Travelling for treatment increases the risk of financial toxicity
It is estimated that one in 10 Australians with cancer will have to temporarily live in a city or town away from home while accessing cancer treatment.38 Furthermore, one third of Australians who must travel for two hours or more to access treatment report experiencing financial difficulties.38 When people affected by cancer own a farm or rural property, this financial difficulty is heightened, as they must outsource work while they are away from home, which adds to the financial burden and psychological stress.40 For people residing in regional, rural and remote areas, fuel and accommodation rank high in reports of expenses experienced by those affected by cancer, only behind the cost of treatment itself.41 Children with cancer and their carers may have different challenges when travelling for cancer care.
State-based inequities in the support that is offered
Under the National Healthcare Reform Agreements, each state and territory administers their own patient accommodation and travel scheme with the goal of ensuring equitable access to public hospital services for all eligible persons, regardless of their geographic location.42, 43 However, a lack of consistency across the schemes risks contributing to inequitable access to optimal cancer care across different areas of Australia.42 Eligibility and reimbursement rates vary significantly between state and territory schemes and are often insufficient to appropriately subsidise the costs required for visits to a major city for treatment.42 This leads to Australians with cancer paying significant out-of-pocket costs for their travel and accommodation if they are unable to secure a place in an accommodation facility.44
4. Increase access to financial counsellors for Australians affected by cancer
Priority
Increase funding for financial counselling services for Australians affected by cancer by introducing a mandatory industry funding model alongside increased investment from the Federal, state and territory governments.
Impact of the priority
Supporting all Australians affected by cancer to access preventative financial information and services early in their cancer experience will reduce the risk of financial toxicity and of them making adverse treatment decisions based solely on cost. Referral to services like financial counselling can help relieve the financial pressures faced by people affected by cancer so that they can continue accessing optimal cancer care. Financial counsellors may also relieve some of the stress, burden and cognitive overload experienced by people with cancer, by advocating directly with creditors and service providers. Creditors who are made aware of the circumstances of their customers, such as the existence of cancer, may provide hardship options, including changes to loan conditions, establishing repayment plans or in circumstances of acute and impermeable financial hardship, through partial or complete debt waivers.
Unfortunately, there is significant unmet demand for financial counselling services and a need for additional investment to ensure people affected by cancer can access this support when they need it. This can be achieved through voluntary contributions from several industries – financial services, energy, telecommunications and water – to a new independent body which would distribute funding. While voluntary funding is always welcome, the industry model funding model should be legislated to ensure investment meets the level of unmet demand and is sustainable in the long-term. Industry funding however will not adequately fill the funding gap and therefore additional funding is required from the Federal, state and territory governments, as well. This model has evolved from Recommendation Two of  'Countervailing Power: Review of the coordination and funding for financial counselling services across Australia' also known as the Sylvan Review.
Evidence informing the priority
Behavioural barriers to seeking financial help
People affected by cancer report not raising financial concerns or seeking financial assistance due to the embarrassment and stigma that they believe is associated with claiming income support due to significant illness or injury.17 Feeling unwell as a result of cancer treatment is another barrier to seeking help. While undergoing cancer treatment, people reported feeling overwhelmed when in financial distress and unable to comprehend what they need to do.17 The overwhelming complexity of application forms and eligibility criteria required to receive financial support are often barriers for people affected by cancer who are trying to navigate the income support system, often for the first time.17
Responsibility for referral
During their treatment, people affected by cancer may use their existing savings and assets to pay for treatment and to maintain their daily living expenses. Drawing on such resources to support treatment and recovery, people affected by cancer who may have been in a comfortable economic position before a cancer diagnosis, risk being in a financially difficult situation afterwards.17, 45 Neither people's financial literacy, nor their educational attainment has a significant effect on help-seeking behaviours.46 Further to this, a study of Australian oncologists' perceptions towards financial discussions in their clinics found that most oncologists (86%) were supportive of having a financial navigator in their clinic to discuss cost concerns with patients and their families.23 All healthcare professionals should have financial conversations with their patients and be able to refer them to financial services and information appropriately.17
There is no standard way to identify or measure financial burden in patients
Clinical guidelines generally lack the information that healthcare professionals need to detect financial burden or financial vulnerability in their patients, thereby limiting their ability and confidence to do so.27 For healthcare professionals wishing to routinely screen their patients for financial toxicity, it is advisable to use validated tools which cover both the employment and out-of-pocket cost aspects of financial toxicity to ensure completeness of screening.47
Each person affected by cancer will have a different level of financial support need, so first identifying a person's financial concerns and their financial options will support triaging to appropriate financial support services.
Unmet demand for financial counselling and options for meeting this
There is significant unmet demand for financial counselling services. An assessment of unmet demand found that for every five people seeking financial counselling, three people were assisted and two people were turned away.48 Partly for this reason, the Federal Government has been consulting on the appropriate form of an industry funding model for financial counselling.49
Priority
Develop a stand-alone core unit of competency in the training of Financial Counsellors, focused on the complex needs of people affected by chronic illness, including cancer.
Impact of the priority
Financial Counsellors are trained to work with people with complex needs. Illness is a common reason for financial distress. Chronic disease, and cancer in particular, are severe forms of illness which have unique financial impacts. Noting that the qualification and training of Financial Counsellors include stand-alone elective units covering skills such as, "Provide services to people with co-existing mental health and alcohol and other drugs issues", offering a similar unit to provide such support for people affected by chronic disease, including cancer, will provide Financial Counsellors with additional knowledge and skills to support to these people.
Awareness of services to reduce the financial burden.
People affected by cancer are often unaware that they have options to speak to someone about their financial circumstances and are unaware that their diagnosis could have a significant future impact on their finances. Healthcare professionals report often not knowing how to relieve such financial concerns, including where to refer people for appropriate support services.22
There are several options available to Australians affected by cancer depending on their level of need and their financial circumstances. Usually after speaking to a social worker, cancer nurse or cancer care coordinator, individuals may be referred to information resources to increase their financial literacy and empower them in managing their finances. Individuals may access dedicated cancer helplines, such as Cancer Council's 13 11 20, which can help identify and map the likely costs to expect as a part of their cancer trajectory. Alternatively, if individuals are at risk of or already experiencing financial toxicity, they may be referred to more formal financial help from a financial counsellor.
Financial counsellors can assist with debt management, provide budgeting strategies, negotiate with debtors, and help clients avoid bankruptcy. Financial counsellors are responsible for building knowledge, confidence and the ability to manage finances in their clients.50 People who accessed a financial counsellor reported feeling less stressed about the future (68%), that their relationships with family and friends has improved (45%), and were able to access hardship programs making their debt more manageable (73%).51 The services of financial counsellors are free.52
Different to financial counsellors, financial planners are licensed professionals who provide advice to people with money to invest, covering matters such as pathways towards achieving financial goals, debt management, budgeting strategies, investment advice and can help ascertain eligibility for government payments.52 They usually charge a fee, but pro bono advice can be obtained through charitable non-government organisations such as Cancer Council.53
Definitions
Financial burden
A term used to describe the financial problems a person has related to the cost of healthcare. People affected by cancer are more likely to have financial burden than people not affected by cancer.
Financial toxicity
The negative patient-level impact of the cost of cancer. It is the combined impact of direct out-of-pocket costs of treatment and indirect costs, causing both physical and psychological harms, affecting decisions which can lead to suboptimal cancer outcomes.54 Financial toxicity combines the objective financial burden with the subjective financial distress experienced as a result of a cancer diagnosis.55
People with cancer
Individuals who have or have had a cancer diagnosis, and/or have undertaken cancer treatment and/or services.
People affected by cancer
Those people and relationships with the person with cancer that may be impacted by the cancer diagnosis, such as family, social networks, the workforce and the broader community. With that in mind, the term, 'people affected by cancer' usually refers to a person with cancer and their immediate family, carers and friends.
Cancer Survivor
An individual is considered a cancer survivor from the time of diagnosis through the balance of life. There are many types of survivors, including those living with cancer and those free of cancer. This term is meant to capture a population of those with a history of cancer rather than to provide a label that may or may not resonate with individuals.56
References
Cancer Council Australia, Breast Cancer Network Australia, CanTeen, Prostate Cancer Foundation of Australia. Standard for informed financial consent. 2020. https://www.cancer.org.au/assets/pdf/standard_for_informed_financial_consent#_ga=2.199058732.242663079.1666665471-1953202788.1641853505
Storms H, Aertgeerts B, Vandenabeele F, Claes N. General practitioners' predictions of their own patients' health literacy: A cross-sectional study in belgium. BMJ Open. 2019;9(9):e029357.
Soroya SH, Farooq A, Mahmood K, Isoaho J, Zara S-e. From information seeking to information avoidance: Understanding the health information behavior during a global health crisis. Information Processing & Management. 2021;58(2):102440.
Edward JS, Rayens MK, Zheng X, Vanderpool RC. The association of health insurance literacy and numeracy with financial toxicity and hardships among colorectal cancer survivors. Supportive Care in Cancer. 2021;29(10):5673-80.
Griffey RT, Kennedy SK, McGownan L, Goodman M, Kaphingst KA. Is low health literacy associated with increased emergency department utilization and recidivism? Academic Emergency Medicine. 2014;21(10):1109-15.
Zafar SY, Ubel PA, Tulsky JA, Pollak KI. Cost-related health literacy: A key component of high-quality cancer care. Journal of Oncology Practice. 2015;11(3):171-3.
Gordon LG, Walker SM, Mervin MC, Lowe A, Smith DP, Gardiner RA, et al. Financial toxicity: A potential side effect of prostate cancer treatment among australian men. European Journal of Cancer Care. 2017;26(1):e12392.
Slavova-Azmanova N, Newton JC, Hohnen H, Johnson CE, Saunders C. How communication between cancer patients and their specialists affect the quality and cost of cancer care. Supportive Care in Cancer. 2019;27(12):4575-85.
Freed GL, Allen AR. Variation in outpatient consultant physician fees in australia by specialty and state and territory. The Medical journal of Australia. 2017;206(4):176-80.
Babbage S, Hutchins D. Australia's out-of-pocket healthcare problem. PwC; 2019. https://www.pwc.com.au/health/health-matters/out-of-pocket-healthcare.html#cta-2
Russell L, Doggett J. A road map for tackling out-of-pocket health care costs. 2019.
Bygrave A, Whittaker K, Paul C, Fradgley EA, Varlow M, Aranda S. Australian experiences of out-of-pocket costs and financial burden following a cancer diagnosis: A systematic review. International Journal of Environmental Research and Public Health. 2021;18(5):2422.
Rare Cancers Australia, Canteen, HTAnalysts. Counting the cost: The true value of investing in cancer treatment Sydney (AU); 2022. https://www.canteen.org.au/about-us/canteen-reports/counting-the-cost-report
Longo C, Fitch M, Banfield L, Hanly P, Yabroff K, Sharp L. Financial toxicity associated with a cancer diagnosis in publicly funded healthcare countries: A systematic review. Supportive care in cancer : official journal of the Multinational Association of Supportive Care in Cancer. 2020;28(10):4645-65.
Zhu Z, Xing W, Zhang X, Hu Y, So WKW. Cancer survivors' experiences with financial toxicity: A systematic review and meta-synthesis of qualitative studies. Psychooncology. 2020;29(6):945-59.
Iragorri N, de Oliveira C, Fitzgerald N, Essue B. The out-of-pocket cost burden of cancer care-a systematic literature review. Current oncology (Toronto, Ont). 2021;28(2):1216-48.
Fitch MI, Sharp L, Hanly P, Longo CJ. Experiencing financial toxicity associated with cancer in publicly funded healthcare systems: A systematic review of qualitative studies. Journal of Cancer Survivorship. 2022;16(2):314-28.
Cancer Council Queensland. Everyday health survey: Financial burden of cancer treatment for patients. Brisbane (AU); N.D. https://cancerqld.org.au/be-involved/other-ways-to-be-involved/everyday-health-survey/
Alzehr A, Hulme C, Spencer A, Morgan-Trimmer S. The economic impact of cancer diagnosis to individuals and their families: A systematic review. Supportive care in cancer : official journal of the Multinational Association of Supportive Care in Cancer. 2022.
Rachel Clun. 'Absolutely horrendous': Hidden cost of childhood cancer leaves families struggling. Sydney Morning Herald. 2019.
Cancer Institute NSW. Cancer costs: NSW Government 2023 [Available from: https://www.cancer.nsw.gov.au/general-cancer-information/cancer-support/finding-support/cancer-costs]
Gordon LG, Nabukalu D, Chan RJ, Goldsbury DE, Hobbs K, Hunt L, et al. Opinions and strategies of australian health professionals on tackling cancer-related financial toxicity: A nationwide survey. Asia-Pacific Journal of Clinical Oncology. 2022;n/a(n/a).
Agarwal A, Karikios DJ, Stockler MR, Morton RL. Discussion of costs and financial burden in clinical practice: A survey of medical oncologists in australia. PLOS ONE. 2022;17(10):e0273620.
Sloan CE, Gutterman S, Davis JK, Campagna A, Pollak KI, Barks MC, et al. How can healthcare organizations improve cost-of-care conversations? A qualitative exploration of clinicians' perspectives. Patient Education and Counseling. 2022;105(8):2708-14.
Paul C, Boyes A, Hall A, Bisquera A, Miller A, O'Brien L. The impact of cancer diagnosis and treatment on employment, income, treatment decisions and financial assistance and their relationship to socioeconomic and disease factors. Supportive Care in Cancer. 2016;24(11):4739-46.
Paul C, Boyes A, Searles A, Carey M, Turon H. The impact of loss of income and medicine costs on the financial burden for cancer patients in australia. The Journal of community and supportive oncology. 2016;14(7):307-13.
Agarwal A, Livingstone A, Karikios DJ, Stockler MR, Beale PJ, Morton RL. Physician-patient communication of costs and financial burden of cancer and its treatment: A systematic review of clinical guidelines. BMC Cancer. 2021;21(1).
Markovic C, Mackenzie L, Lewis J, Singh M. Working with cancer: A pilot study of work participation among cancer survivors in western sydney. Australian occupational therapy journal. 2020;67(6):592-604.
Bates N, Callander E, Lindsay D, Watt K. Labour force participation and the cost of lost productivity due to cancer in australia. BMC Public Health. 2018;18(1).
Kemp E, Knott V, Ward P, Freegard S, Olver I, Fallon-Ferguson J, et al. Barriers to employment of australian cancer survivors living with geographic or socio-economic disadvantage: A qualitative study. Health expectations : an international journal of public participation in health care and health policy. 2021;24(3):951-66.
Hafeez U, Menon S, Nguyen B, Lum C, Gaughran G, Pranavan G, et al. Young adults diagnosed with high grade gliomas: Patterns of care, outcomes, and impact on employment. Journal of clinical neuroscience : official journal of the Neurosurgical Society of Australasia. 2019;68:45-50.
Knott V, Zrim S, Shanahan E, Anastassiadis P, Lawn S, Kichenadasse G, et al. Returning to work following curative chemotherapy: A qualitative study of return to work barriers and preferences for intervention. Supportive care in cancer : official journal of the Multinational Association of Supportive Care in Cancer. 2014;22(12):3263-73.
Slavova‐Azmanova NS, Newton JC, Saunders C, Johnson CE. 'Biggest factors in having cancer were costs and no entitlement to compensation'—the determinants of out‐of‐pocket costs for cancer care through the lenses of rural and outer metropolitan western australians. Aust J Rural Health. 2020;28(6):588-602.
Haigh M, Baxi S, Lyford M, Cheetham S, Thompson S. Cancer support services: Are they meeting the needs of rural radiotherapy patients? European journal of cancer care. 2019;28(1):e12904.
Parker D, Grbich C, Maddocks I. Financial issues in caring for someone with terminal cancer at home. Australian Journal of Primary Health. 2001;7(2):37-42.
Carer Payment (child) Review Taskforce. Carer payment (child): A new approach report of the carer payment (child) review taskforce. Canberra 2007.
George M, Ngo P, Prawira A. Rural oncology: Overcoming the tyranny of distance for improved cancer care. Journal of Oncology Practice. 2014;10(3):e146-e9.
Zucca A, Boyes A, Newling G, Hall A, Girgis A. Travelling all over the countryside: Travel-related burden and financial difficulties reported by cancer patients in new south wales and victoria. Aust J Rural Health. 2011;19(6):298-305.
Stoyanov DS, Conev NV, Donev IS, Tonev ID, Panayotova TV, Dimitrova-Gospodinova EG. Impact of travel burden on clinical outcomes in lung cancer. Supportive Care in Cancer. 2022;30(6):5381-7.
McGrath P. 'You never leave work when you live on a cattle property': Special problems for rural property owners who have to relocate for specialist treatment. Aust J Rural Health. 2015;23(5):286-90.
Newton JC, Johnson CE, Hohnen H, Bulsara M, Ives A, McKiernan S, et al. Out-of-pocket expenses experienced by rural western australians diagnosed with cancer. Supportive Care in Cancer. 2018;26(10):3543-52.
Senate Standing Committees on Community Affairs. Highway to health: Better access for rural, regional and remote patients. Canberra (AU): Commonwealth of Australia; 2007. Available from: https://www.aph.gov.au/Parliamentary_Business/Committees/Senate/Community_Affairs/Completed_inquiries/2004-07/pats/report/index.
Australian Government. National health reform agreement 2020-2025. Canberra (AU): Australian Government, ; 2020.
Chua A, Nguyen E, Puah LL, Soong J, Keesing S. Experiences of people with cancer from rural and remote areas of western australia using supported accommodation in perth while undergoing treatment. Current Oncology. 2022;29(2):1190-200.
Pak TY, Kim H, Kim KT. The long-term effects of cancer survivorship on household assets. Health Econ Rev. 2020;10(1):2.
Cutler H, Bilgrami A, Gu M, Gu Y, Aghdaee M. The role of financial literacy when paying for aged care. Sydney (AU): Centre for the Health Economy; 2021. https://www.mq.edu.au/__data/assets/pdf_file/0004/1182406/The-role-of-financial-literacy-when-paying-for-aged-care_FINAL.pdf
Gordon LG, Merollini KMD, Lowe A, Chan RJ. A systematic review of financial toxicity among cancer survivors: We can't pay the co-pay. Patient. 2017;10(3):295-309.
Financial Counselling Australia. A survey: The unmet need for financial counselling. Melbourne (AU); 2018. https://www.financialcounsellingaustralia.org.au/docs/a-survey-the-unmet-need-for-financial-counselling/
Department of Social Services. Financial counselling industry funding model, discussion paper. Canberra (AU); 2022. https://engage.dss.gov.au/wp-content/uploads/2022/11/Financial-Counselling-Industry-Funding-Model-Discussion-Paper-Final-DSS-Engage-1.pdf
West R, Ramcharan P. The emerging role of financial counsellors in supporting older persons in financial hardship and with management of consumer‐directed care packages within australia. Australian Journal of Social Issues. 2018;54(1):32-51.
Brackertz N. I wish i'd known sooner. Swinburn University of Technology (Melbourne), editor: The Salvation Army; 2012.
Financial Counselling Australia. About financial counselling: Financial Counselling Australia; 2023 [Available from: https://www.financialcounsellingaustralia.org.au/about-financial-counselling/#:~:text=Financial%20planners%2Fadvisers%20provide%20advice,to%20meet%20their%20ongoing%20expenses.]
Cancer Council New South Wales. Pro bono program Sydney (AU): Cancer Council New South Wales; 2022 [Available from: https://www.cancer.org.au/support-and-services/practical-and-financial-assistance/pro-bono-program]
Varlow M, Bass M, Chan RJ, Goldsbury D, Gordon L, Hobbs K, et al. Financial toxicity in cancer care Clinical Oncology Society of Australia; 2022. https://cosa.org.au/media/q3ohepgs/financial-toxicity-in-cancer-care-7.pdf
Zafar SY, Abernethy AP. Financial toxicity, part i: A new name for a growing problem. Oncology (Williston Park). 2013;27(2):80-149.
National Cancer Institute. Survivorship terms, adapted from the national coalition for cancer survivorship. 2022. https://cancercontrol.cancer.gov/ocs/definitions
Financial Cost of Cancer
Financial Cost of Cancer