Financial Cost of Cancer
National Cancer Care Policy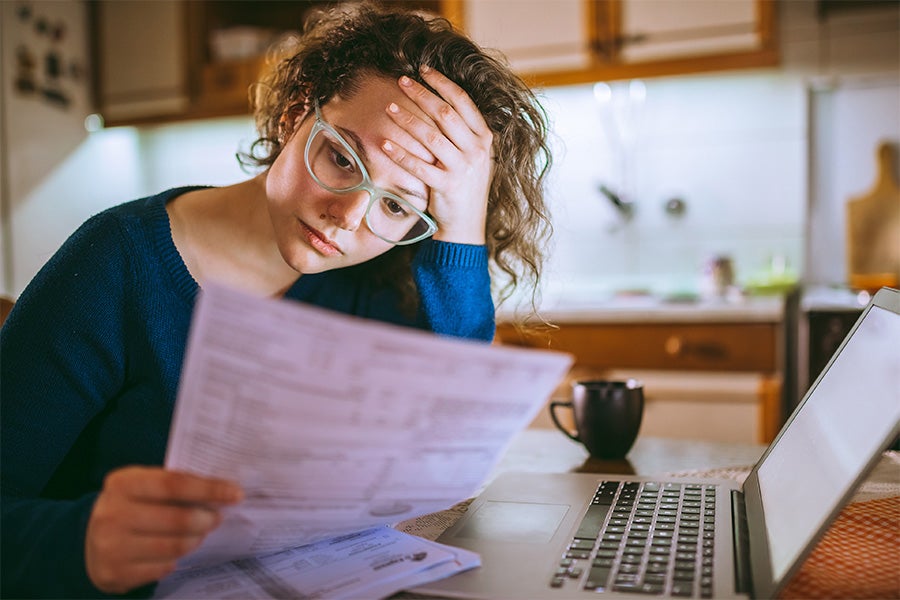 ---
Executive summary
All Australians affected by cancer should be supported to access and receive optimal cancer care. Financial costs of cancer arise in many ways and can have a significant and negative impact on cancer outcomes. The goals of this section of the National Cancer Care Policy are to improve access to optimal cancer care by decreasing the impact of both direct and indirect financial costs of cancer as well as addressing the changing financial circumstances experienced due to cancer.
The immediate priorities to improve understanding and people's ability to manage the financial costs of cancer, namely:
Ensuring informed financial consent.
Improving the experience of people with cancer who require income support.
Enhancing financial support for people living in regional and remote areas to access cancer treatment and care.
Increasing access to financial counsellors.
We also identify future actions to be investigated in the medium-term:
Improve transparency of wait times for cancer treatment and care.
Implement innovative funding models to provide value-based and quality care while reducing health system costs.
Reduce out-of-pocket costs for people with ongoing and long-term treatment and cancer management related expenses.
Ensure that people affected by cancer can access appropriate insurance policies without discrimination. 
Improve the operation of the Pharmaceutical Benefits Schedule safety net co-payment structure.
Reform social security programs and income support available to people affected by cancer.
Further work to address the increasing costs associated with providing healthcare, growing equity issues, and decline in the affordability of healthcare in Australia can only be addressed through long-term, system-level reform and we will continue to support work toward this goal.
Contents: 
---
Review period
This section of the National Cancer Care Policy was published on 9. October 2023, with the most recent update made on 9. October 2023.
This section will be updated as required as new information and evidence is available. A full review will be considered every 3 years, with this next review due to commence in October 2026.
If you would like to receive updates about our National Cancer Care Policy work, please complete the form below.
National Cancer Care Policy updates form
Acknowledgements
Cancer Council would like to acknowledge the following people for their contribution to this section:
Name
Organisation
Michelle Bass
Cancer Council NSW
Prof. Ray Chan
Caring Futures Institute, Flinders University SA
Tarishi Desai
McCabe Centre for Law and Cancer
Beth Doggett
Rare Cancers Australia
Vicki Durston
Breast Cancer Network Australia
David Goldsbury
The Daffodil Centre (Cancer Council NSW/University of Sydney)
Prof. Louisa Gordon
QIMR Berghofer Medical Research Institute
Fiona Guthrie
Financial Counselling Australia 
Patricia Hancock
Breast Cancer Network Australia
Kim Hobbs
Oncology Social Work Australia & New Zealand
Lee Hunt
Cancer Voices
Carly Hyde
Cancer Council Queensland
Hayley Jones
McCabe Centre for Law and Cancer
Dr. Deme Karikios
Nepean Cancer Care Centre, NSW / University of Sydney, NSW
Elisabeth Kochman
Cancer Voices NSW
Dr. Daniel Lindsay
University of Queensland
Dr. Jordana McLoone
UNSW, Sydney
Drew Meehan
Cancer Council Australia
Tim Murphy
Leukaemia Foundation
Tri Nguyen
Cancer Council Australia
Dr. Pandora Patterson
Canteen
Amanda Piper
Cancer Council Victoria
Tim Rogers
Redkite
Plum Stone
Rare Cancers Australia
Dr. Carla Thamm

Caring Futures Institute, Flinders University,

SA/Metro South Hospital, and Health Service QLD

Megan Varlow
Cancer Council Australia
Kate Whittaker
Cancer Council Australia
Angela Wicks
Canteen
Cancer Council extends its appreciation to those people and organisations who contributed to developing this section, who for privacy or other reasons, have asked not to be identified.
External reviewers: Naveena Nekkalapudi and Prof. Michael Jefford.
An overview of the Australian cancer care funding system
Healthcare services in Australia are funded through a mix of public funding, private health insurance, non-government organisations and patient contributions.
Financial cost of cancer
Financial cost of cancer