It's still the same sun
Remember Sid the Seagull's SunSmart message from the 80s?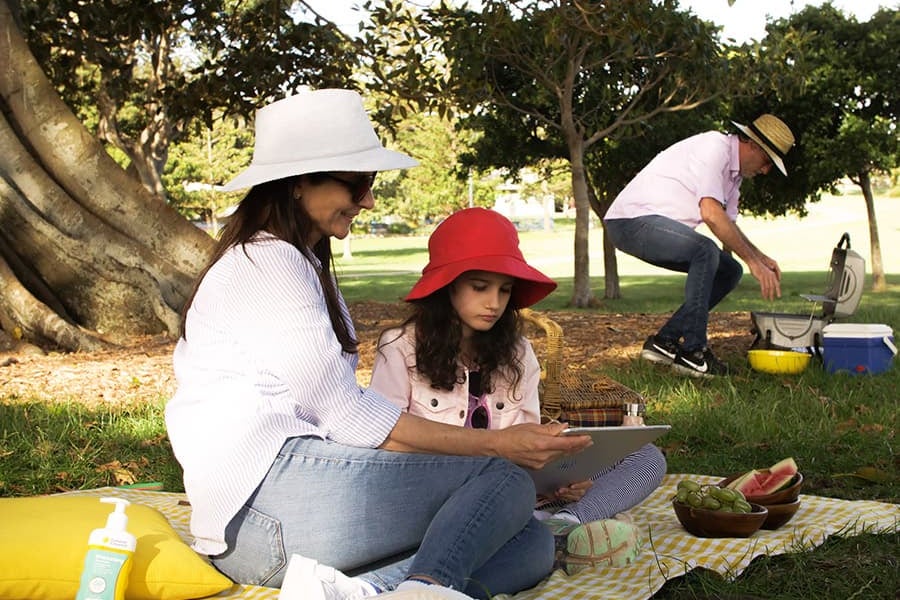 National Skin Cancer Action Week is just the start of being SunSmart
Australia has one of the highest rates of skin cancer in the world, including melanoma and non-melanoma skin cancers. Every year in Australia skin cancers account for around 80% of all newly diagnosed cancers. Around 2000 people die from this disease every year.
However, more than 95% of skin cancer cases are caused by unprotected exposure to UV radiation from the sun, meaning it is a nearly entirely preventable cancer.
Learn more about preventing skin cancer
How to protect your skin from the sun
Many Australians will remember the 'Sid the Seagull' campaign from the 1980s which launched the 'Slip, Slop, Slap' message.
Some things have changed since then but it's still the same sun.  
It's not just fair skinned people who are at risk of skin damage - unprotected exposure to UV radiation can damage all skin types. It also isn't just sun seekers who can get skin cancer. All Australians can be exposed to dangerous levels of UV radiation during all sorts of daily activities, whether it be gardening, walking the dog or having a picnic.
When the UV level is 3 or above sun protection is required. If your skin darkens, it is a sign of skin cells in trauma, even if there is no redness or peeling. Think back on what Sid taught you back in the 80s and remember his SunSmart message.   
So, this summer, take a trip down memory lane when you first learned about the risks of tanning. Why not make sun protection fun for the whole family by singing Sid's original jingle, "Slip, Slop, Slap" and teaching them about the updates – the five simple things you can do to protect yourself and your family and reduce the risk of skin cancer:
Slip on sun-protective clothing that covers as much skin as possible. 
Slop on broad spectrum, water resistant SPF30 (or higher) sunscreen. Put it on 20 minutes before you go outdoors and every two hours afterwards. Sunscreen should never be used to extend the time you spend in the sun. 
Slap on a hat – broad brim or legionnaire style to protect your face, head, neck and ears. 
Seek shade
Slide on some sunglasses – make sure they meet Australian Standards. 
Because sunscreen alone is not a suit of armour, a combination of the five measures, along with getting to know your skin and regularly checking for any changes, is key.
From the 1980s till today, Cancer Council has been front and centre in skin cancer prevention. As long as the sun shines on Australia, we won't stop working with the help of our supporters to reduce skin cancer rates and save lives.
The time to stop cancer is before it starts.  Let's make the future cancer free. 
Learn more about how to be SunSmart
Skin cancer is the most common cancer diagnosed in Australia. Read more about being SunSmart
---
Downloadable assets
---
Browse videos
Learn more about how to be SunSmart