Vitamin D
How much sun do we need?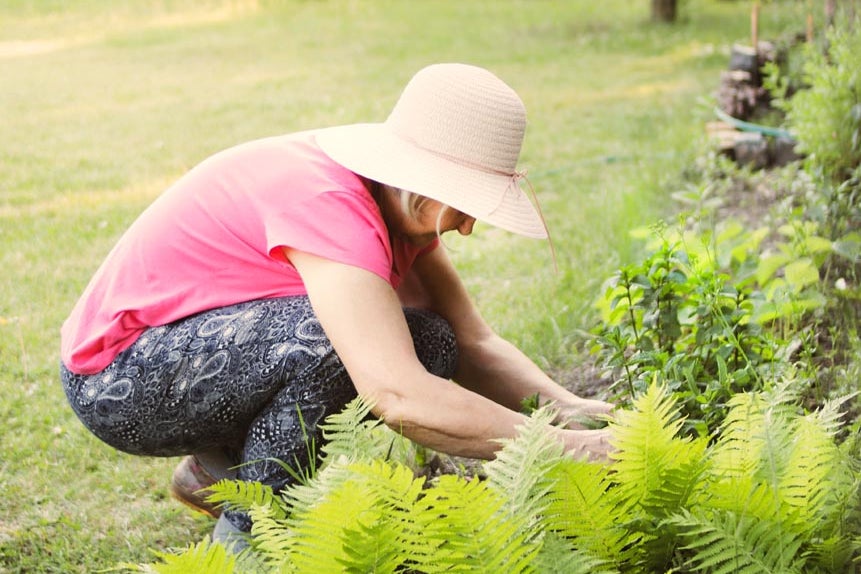 The sun's ultraviolet (UV) radiation is both the major cause of skin cancer and the best source of vitamin D. In Australia, we need to balance the risk of skin cancer from too much sun exposure with maintaining adequate vitamin D levels. Sensible sun protection does not put people at risk of vitamin D deficiency.
---
What is vitamin D?
Vitamin D forms in the skin when it is exposed to UV from sunlight. It can also be obtained from some foods. We need vitamin D to maintain good health and to keep bones and muscles strong and healthy.
---
How much sun do we need for healthy bones?
The best source of vitamin D is UVB radiation from the sun. UV radiation levels vary depending on location, time of year, time of day, cloud coverage and the environment.
For most people, adequate vitamin D levels are reached through regular incidental exposure to the sun. When the UV Index is 3 or above (such as during summer), most people maintain adequate vitamin D levels just by spending a few minutes outdoors on most days of the week.
In late autumn and winter in some southern parts of Australia, when the UV Index falls below 3, spend time outdoors in the middle of the day with some skin uncovered. Being physically active (e.g. gardening or going for a brisk walk) also helps boost vitamin D levels.
---
When do I need sun protection?
Sun protection is recommended when the UV Index is 3 or above, or when spending extended periods of time outdoors. Sunscreen should be incorporated into your daily morning routine on these days.
UV radiation levels in northern areas of Australia are generally higher than in southern areas, so in some parts of the country, sun protection is needed all year round, whenever the UV Index is 3 or higher. In these areas, it is safe to go outside without sun protection early morning and late afternoon when the UV Index falls below 3.
In some southern areas of Australia, there are times of the year when sun protection may not be necessary, generally late autumn and winter. If you live in an area where the UV Index falls below 3 during these months, you do not require sun protection, unless you are at high altitudes or near highly reflective surfaces like snow, work outdoors, or are outside for extended periods.
To check UV levels and the times sun protection is required, look at the UV Index in the weather section of your daily newspaper, on the Bureau of Meteorology website or download Cancer Council's free SunSmart app to your mobile device. When UV levels are below 3 no UV Alert is issued.
Several studies have shown that sunscreen use has minimal impact on Vitamin D levels over time.
---
Who is at risk of vitamin D deficiency?
Some people may not be able to access the sun exposure required to help them maintain their vitamin D levels. These groups may be at risk of vitamin D deficiency. They include:
naturally dark-skinned people who need more UV exposure to produce adequate levels of vitamin D as the pigment in their skin reduces UV penetration
people who cover their skin for religious or cultural reasons
frail/elderly, chronically ill or institutionalised people who live mostly indoors
people who are obese
infants and babies of vitamin D deficient mothers
people taking particular medications, or those who have conditions causing poor absorption of calcium and vitamin D
people who avoid sun exposure because they have previously had skin cancer or are at high risk of skin cancer.
People in these groups should consult their doctor for advice on whether they need to take a vitamin D supplement.
Overexposure to UV is never recommended, even if you have a vitamin D deficiency. If you are concerned about your vitamin D levels, speak to your doctor who may advise supplementation.
---
Where can I get further information?
---
Other useful websites
Skin cancer statistics and issues
iheard - Vitamin D
Visit iheard if you've heard a claim about cancer and want to know if it's true
Learn more about how to be SunSmart