Blog
A Chance to Remain Connected
June 17, 2021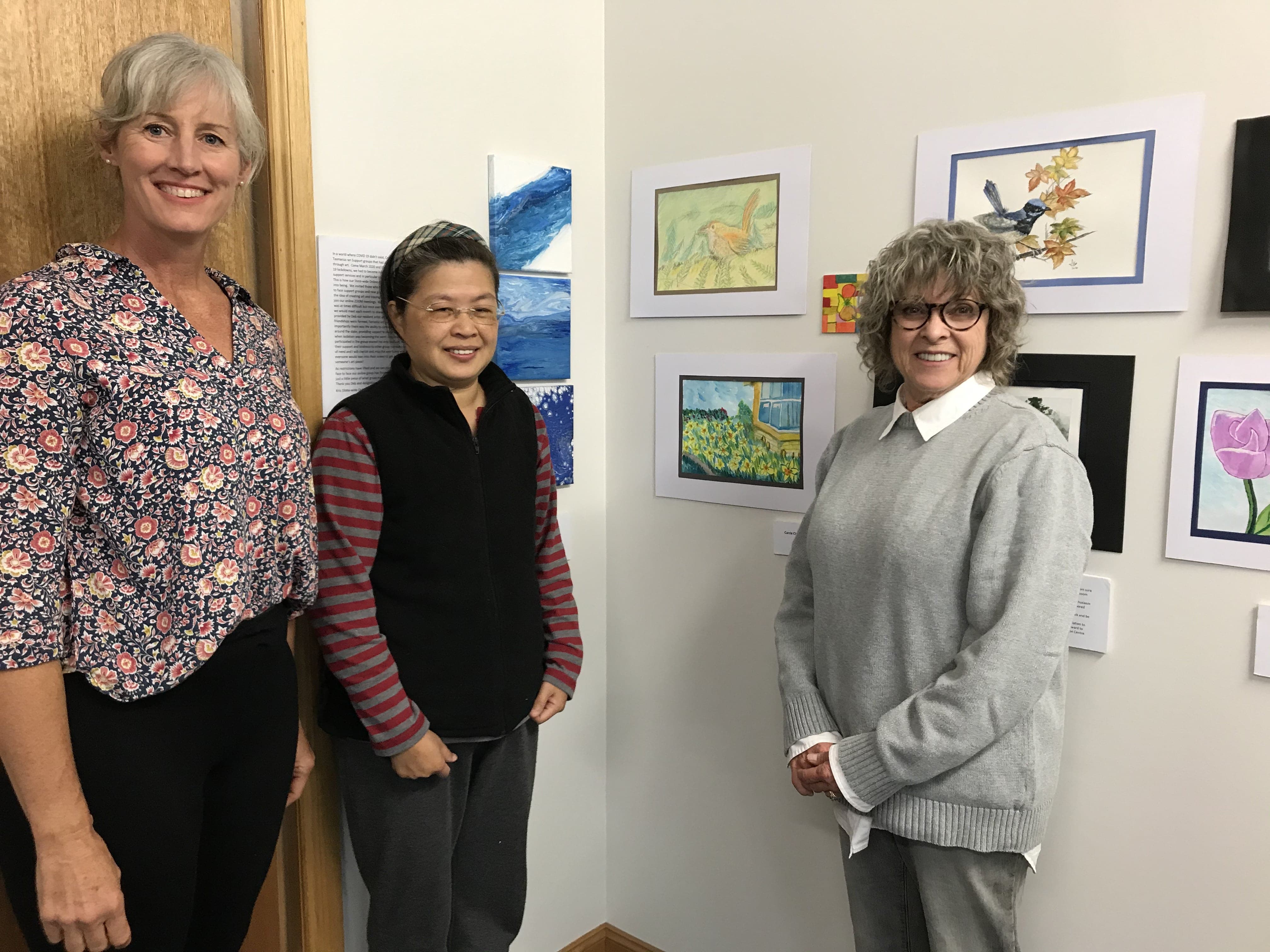 Carrie has been accessing our support services since being diagnosed with cancer at the start of 2020.
She joined the Expression Through Art support group to meet other people who had been diagnosed. She also wanted to take away some stress by spending time doing something she enjoyed.
But then COVID-19 happened. Cancer Council Tasmania put face-to-face services on hold and offered a monthly Zoom meeting for the art group so that members could remain connected. Carrie participated in these meetings because art made her happy.
During lockdown, a fellow member of the group sent Carrie some art supplies. This thoughtful gift meant Carrie was able to add greater colour and depth to her next piece. She was grateful and humbled that someone had thought of her. 
The Expression Through Art support group has now returned to meeting face-to-face.
Carrie also enrolled in the Cancer Council Yoga program to relieve some of her stress.
When COVID-19 hit, Cancer Council offered an online yoga program, which helped Carrie remain connected with others impacted by cancer.
The Yoga group has met face-to-face since restrictions have eased, and Carrie is delighted to personally connect with our support services again.
---
Tags