Blog
Cancer Council and sunscreens: what you need to know this summer
December 22, 2017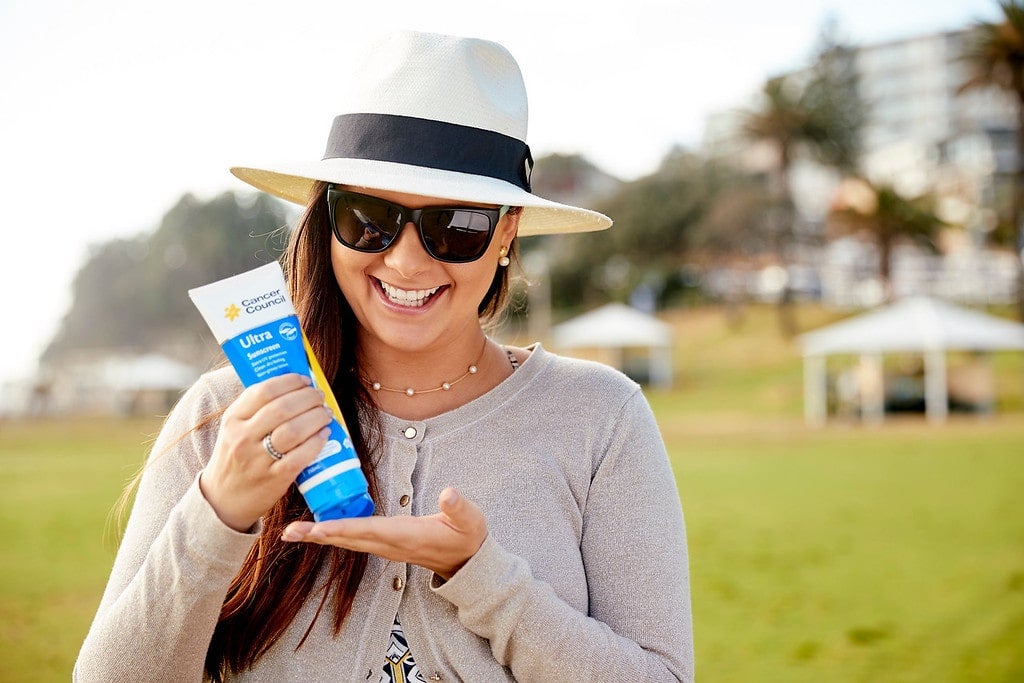 As UV levels rise and we prepare to spend our summer swimming, sweating, working in the garden and holidaying, our Aussie conversations often turn to sun protection and skin cancer prevention.
And over the last year or so there has been one particular topic that has dominated both headlines and conversations: sunscreens. 
With two out of every three Australians diagnosed with skin cancer by the time they're 70, it's more important than ever that Aussies continue to protect themselves from the sun. But we also know that a lot of Australians are confused about sunscreens - and given recent stores in the media, they might be worried about whether sunscreens are safe and effective. So I wanted to answer some of our most common sunscreen questions and provide an update on Cancer Council's sunscreen range.
How are sunscreens regulated in Australia? How do we know they are safe and effective?
Australian sunscreens are regulated by the Therapeutic Goods Administration (TGA), part of the Australian Government's Department of Health. All sunscreens sold here must meet Australian sunscreen testing standards, which are some of the strictest in the world. All sunscreen formulas are manufactured in TGA-approved laboratories and are tested before going on sale to make sure they meet their SPF and water resistance claims. Each batch is also tested prior to sale to make sure the ingredients are correct. As well as this, all active ingredients are approved by the TGA based on the latest evidence regarding their effectiveness and safety.
What testing has Cancer Council undertaken on its own range?
All our sunscreens meet the TGA testing requirements. However, last summer some of our supporters raised concerns about our sunscreen products after experiencing sunburn or sensitivity reactions. We took these concerns very seriously and investigated each complaint individually to make sure there were no issues with the product. We had our Kids sunscreen independently retested in laboratories, to ensure the ingredients were correct - this testing included samples returned from customers who had experienced reactions. Since then, the TGA has also conducted its own testing - you can read more about this on their website.
All testing has confirmed that our sunscreens meet the stringent quality standards set by the TGA, and we are confident there isn't any issue with the product. However, we have recognised that there is more to be done to make sure Australians understood sunscreens better.
Why are you changing your labels?  
Part of our investigation of consumer feedback last summer revealed that many Australians weren't sure how to apply sunscreen correctly - and research published in the Australasian Journal of Dermatology last year also showed that 85% of Australians don't apply enough sunscreen in the first place.
We recognise that Cancer Council probably hasn't done enough in the past to explain what "slopping on sunscreen" really means. This summer we are focussing on sunscreen education, and this has included updating our sunscreen labels.
Our new labels include:
clearer information on the need to use sunscreen alongside other forms of sun protection (don't forget to slip, slop, slap, seek shade and slide on sunglasses)
clearer information on the need to apply sunscreen 20 mins before heading outdoors, as well as the requirement to reapply at least every two hours
a caution against the widespread use of sunscreen on babies under 6 months of age
more detailed instructions on how much sunscreen to apply
clearer instructions on patch testing sunscreen before widespread use.
You might also see our new video campaign online - you can see it on YouTube here.
I've heard about sunscreen reactions or allergies - what are they?
In some rare cases, sunscreen use may cause a skin reaction, in the same way you can have a reaction to cosmetics, moisturiser or shampoo. These reactions and sensitivities to sunscreen occur in a very small portion of the population - fewer than 1% of all users. While rare, these types of reactions are understandably very upsetting for those involved, especially when the one affected is a child.    
Reactions can be a result of a sensitivity or allergy to any of the ingredients in the product, and can also be linked to a range of factors, such as interaction with sunlight or other allergens. Since last summer we have worked with the Australasian College of Dermatologists to develop more information to help Australians understand and avoid sunscreen reactions.
You can read more about allergies and reactions - including our advice on usage testing - here.
Why do you recommend reapplying sunscreen every two hours when most sunscreen labels say they are water resistant for four hours?
The four-hour water resistance test set by the TGA is conducted in laboratory conditions, and doesn't reflect real-life situations where water, towel drying, sand, physical activity and sweating can cause sunscreen to rub off. It's important to reapply your sunscreen at least every two hours, as well as after any activity that might remove it, to make sure your sunscreen is protecting you the way you want it to. Our new labels make this recommendation more obvious.
Why are you phasing out aerosol sprays?
Sunscreen is only effective if applied correctly, and we know that many Australians don't apply nearly enough sunscreen when using aerosol sprays. For this reason, we have discontinued our Cancer Council aerosol range. There may still be some on shelves but these will be phased out over time. This summer we are focusing on educating Australians about applying sunscreen correctly, as well as remembering to combine this with wearing protective clothing, hats, sunglasses and seeking shade.
If you do have an aerosol sunscreen there is no need to throw it out - just be careful to make sure you apply it liberally and rub it in well.
How do I know if a sunscreen has been recalled? 
Products that have been recalled can be found on the TGA's System for Australian Recall Actions register. 
---
Tags