Blog
Everyone should be talking about it: the free cancer test waiting to save almost 84,000 Australian lives
July 3, 2017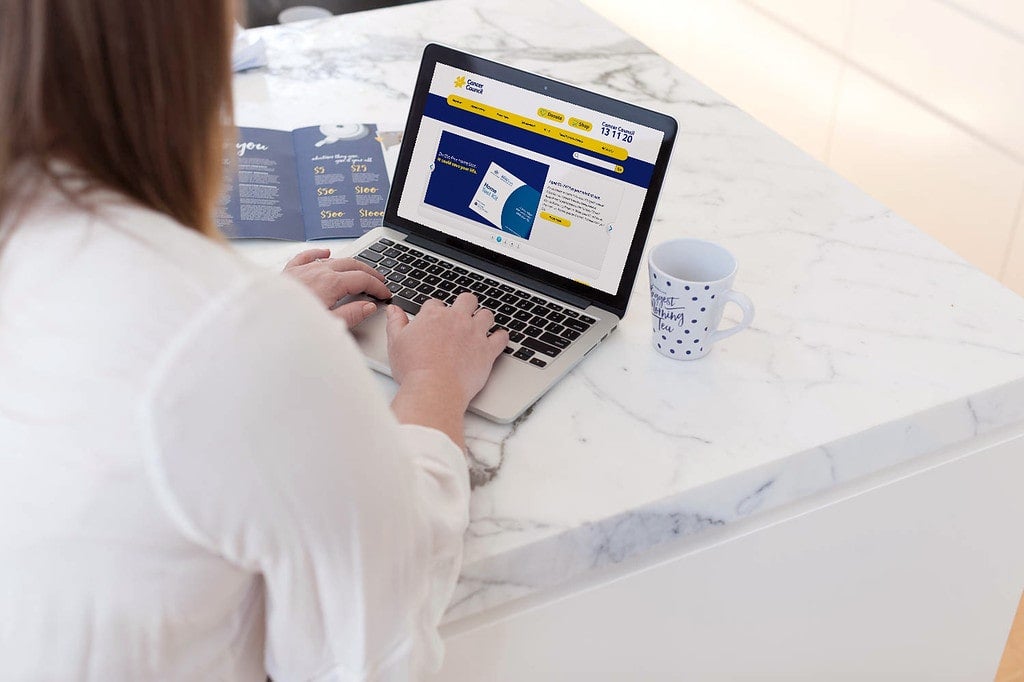 Next time you are at a gathering of around 23 people consider this - it's likely that one of you will develop bowel cancer in your lifetime. If your group is aged over 50, the chances that someone in the group is already unknowingly developing bowel cancer that could be quickly treated if found early, are even higher.
Bowel cancer is our second biggest cancer killer and the second most common cancer in both men and women. One in 23 Australians will be diagnosed with bowel cancer in their lifetime. Compare that, for instance, to the odds of a fatal shark attack this year (which for the average Australian are around one in 18 million) and you get a good perspective on why bowel cancer is something that more Australians should be talking about.
Like many clinicians, I've experienced the sadness and frustration of caring for thousands of Australians with late-stage bowel cancer. Australia has arguably the world's best screening program to find bowel cancer early - and yet so many Australians bin the test. My own brother in New Zealand disregarded bowel cancer symptoms for over a year and sadly died of the disease at age 59 - unfortunately there wasn't a screening program at the time.
New research from Cancer Council NSW published in The Lancet last week shows that if we could get 60% of Australians who receive the free two-yearly home screening test to take it, we would prevent 83,800 bowel cancer deaths by 2040. Currently, only around 40% of us who are eligible are using the kit.
This is a missed opportunity and we need to do more to ensure more Australians talk about - and take - the test.
If there was a new medicine or medical device that could prevent nearly 84,000 cancer deaths over the next 23 years, everyone would be talking about it. We'd hail it as a wonder drug, a triumph of innovation and we would call on the Government to promote and fund it. That marvel of science is already here - the faecal occult blood test, and it is cheap in the context of cancer medicines. But because it's about bowel cancer we rarely hear about it.  
Governments run campaigns on everything from road safety to mental health. Worthwhile activities, but why not a mass-media campaign on bowel cancer screening too? When it comes to benefit in lives saved, it's hard to imagine anything more effective.  
The 84,000 premature cancer deaths that could be potentially prevented through bowel cancer screening are only part of the story. Bowel cancer screening also allows for the detection of adenomas (pre-cancerous polyps) before they become cancer. Once detected, the polyps are usually remarkably easy to treat. A couple of hours in hospital and you're back home, cancer-free. Treatment for stage four bowel cancer, by contrast, can involve months of arduous treatment, cost the individual and the health system tens of thousands of dollars and, sadly, in many cases will still result in premature death.
People who screen for bowel cancer are more than twice as likely to have any bowel cancers detected in an early stage compared to people who don't screen. That's important because five year survival rates for early diagnosed bowel cancers are 90%. The number who will have a precancerous adenoma detected, and avoid bowel cancer altogether, is higher still. In 2015, over 3,500 adenomas were found and removed among the 40% of eligible people who participated in the screening program.
Australia's National Bowel Cancer Screening Program is one of the nation's great public health successes - and its implementation is not even complete. By 2020, all Australians aged 50 to 74 will be invited to screen for bowel cancer every two years. Currently, 10 age groups are being invited as the government rolls out the program. If you receive the test, complete it and return it. Many people are concerned the test will be too yucky, requiring them to touch their bowel motion but the samples are collected easily on test sticks and placed into a collection tube. It is easy to perform.
To check whether you're eligible, or how you can screen while the program is being finalised, contact the Government (details below).
Cancer Council Australia is an entirely non-government, not-for-profit organisation. So we are very selective about commending governments for their efforts in reducing the burden of cancer. When it comes to the National Bowel Cancer Screening Program, the government should be congratulated.
And they should be talking about it. You should be talking about it. Everyone should be talking about it. If unrealised potential to save lives by the tens of thousands isn't interesting, what is?
Information about the screening program is available at: http://www.cancerscreening.gov.au/
The draft clinical practice guidelines, released for comment, are available here. 
---
Tags