Blog
How Australia's new cervical screening program will save lives
February 24, 2017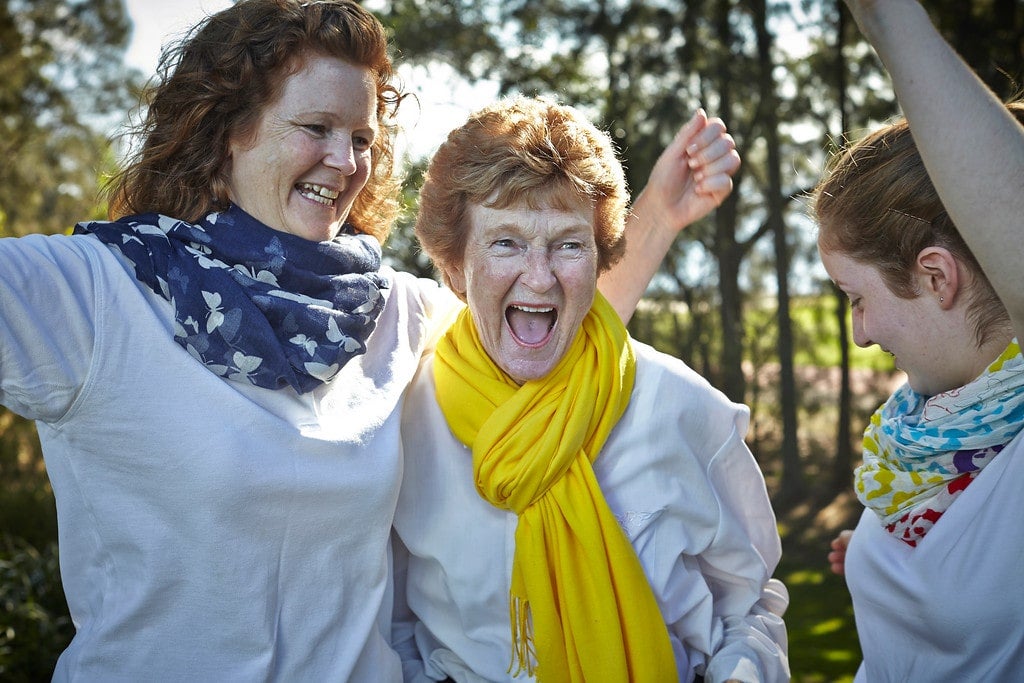 Changes in cervical screening are expected to take effect later in 2017. In the meantime, women are encouraged to continue to take their two-yearly pap tests.
Australia has been at the forefront of cervical cancer prevention for decades, and continues to take the lead - we are the first nation in the world to implement large-scale changes to cervical screening as a direct response to the successful implementation of HPV vaccination.
This year, the National Cervical Screening Program is due to change to a new, more effective program and these changes are a positive move in cancer screening and women's health. Researchers at Cancer Council have played a big role in helping to inform these changes, confirming that they are safe, and that they will provide even better outcomes for Australian women. Evidence shows that the incoming changes will reduce cervical cancer incidence and mortality by at least 20%, and require fewer tests over a woman's lifetime.
A successful program reaches its limits
Since its introduction in 1991, the National Cervical Screening Program has been very successful: the incidence and mortality from cervical cancer in Australia fell by around 50% in the first decade.
However, in the second decade of the screening program, rates of cervical cancer incidence and mortality appear to have stopped dropping. Although Australia has one of the lowest incidences of cervical cancer in the world, it is likely that the Pap smear screening program has reached its limits.
Evaluating the way forward
To ensure that the program continues to be as effective as it can be, the Government's Medical Services Advisory Committee undertook an independent review of the National Cervical Screening Program. Cancer Council NSW researchers conducted modelling work that underpinned this review and provided the evidence base that has informed changes to the program.
The review concluded that a few key changes to the program will save more women's lives: it is estimated that the new program will result in at least a 20% reduction in incidence and mortality from cervical cancer in Australian women compared to the current program.
A new, more effective program
The new program will change from conducting Pap smear tests (which look for abnormal cells) to a test that looks for HPV (the human papillomavirus - a virus that causes almost all cervical cancers). This means that we are catching what could eventually turn into cervical cancer one step earlier. The changes will happen in the lab - the procedure to collect cells from the cervix for testing will stay the same.
A second important change is that women will only need to be tested every five years, instead of every two. The new HPV test is more accurate and effective, and for that reason, women don't need to have it as frequently as a Pap smear test.
The time between getting an infection and the infection perhaps turning into cervical cancer is very long. Infections with HPV are common in young people, but cervical cancer doesn't become common until women are in their 30s, 40s or 50s. So even if you were infected the day after your HPV test, it's extremely unlikely that it could progress to cancer within five years. It's very likely your body's immune system would clear the virus itself in that timeframe, but if it doesn't, it will be picked up at your next screening test.
Cervical cancers that are not caused by HPV are very rare, and not usually picked up by any screening test - including the current Pap smear. Those sorts of cancers are quite likely picked up by symptoms (such as pain or abnormal bleeding), rather than any screening test. This is why it's important that women who have symptoms (including pain or bleeding) should not wait but see their doctor immediately for an appropriate clinical assessment - regardless of their age, and no matter how long it's been since their last screening test.
The third change will be a new recommendation for women to start cervical screening at age 25, rather than the current age of 18-20.
Isn't 25 too late?
Up until now, it has been recommended that women start screening at age 18-20 - the new recommendation will be to start at age 25. That decision has been supported by Cancer Council NSW research.
Starting at age 25 is safe for a few reasons. First of all, cervical cancer in young women is extremely rare, and screening is not effective in preventing these rare cases. Our research has shown that screening women younger than 25 years of age has not changed the rate of cervical cancer diagnoses in this age group.
Another reason is that screening too often can be harmful: investigating and treating common cervical abnormalities in young women that would usually resolve by themselves may increase the risk of pregnancy complications later in life.
And lastly, HPV vaccination has already been shown to substantially reduce cervical abnormalities among women younger than 25 years of age (by 36%) and will continue to reduce the risk of cervical abnormalities in this age group.
The renewed cervical screening program will therefore position Australia as the first country to implement a truly integrated approach to screening in the context of vaccination - which is great news for all Australian women.
The change in practice is expected to take effect later in 2017. Until then, women are urged to continue to take their two-yearly Pap tests. 
---
Tags