Blog
No magic bullet but cancer is no longer a death sentence
February 3, 2013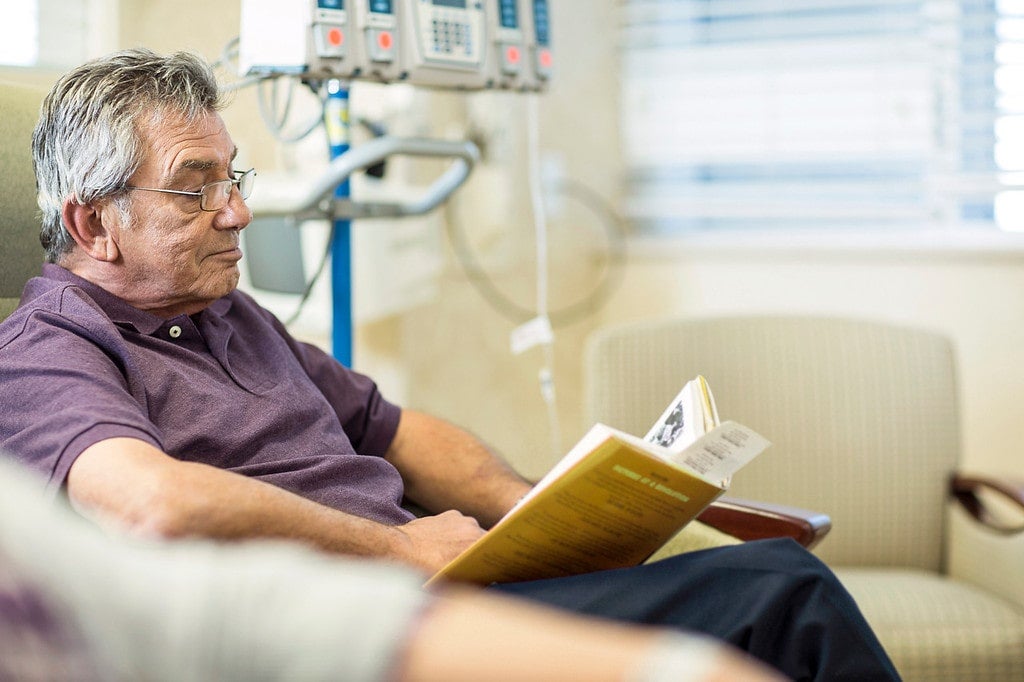 Today is World Cancer Day. This year's theme is "Cancer Myths - Did you know?", so it's timely for me to put one prevalent cancer myth to rest.
Whether it's someone on our Cancer Council Facebook page, our iheard myth-busting website, someone at a dinner party or a chatty taxi driver on the weekend, most of us at Cancer Council have at one time or another been asked the million dollar question: why haven't we found a cure for cancer?
Taking it a step further are the conspiracy theorists who claim there is a cure for cancer but that the "cancer industry" covers it up. We would be delighted if cancer was eradicated overnight. Most people know someone who has had cancer - it affects one in two Australians by the age of 85 - and indeed personal experience of cancer is often a factor in people wanting to work for a cancer charity.
It's a preposterous idea that there's a "cancer industry" denying a cure out of self-interest. Not only would this require an unimaginably large-scale collaboration of conspirators, it would mean cancer scientists hiding the cure from our own loved ones who have cancer, in exchange for a salary.
The word "cancer" covers around 200 different types of disease, which makes it highly unlikely there will ever be a magic bullet cure for them all. It's far more likely that advances in treatment will result in more cancers becoming "manageable" chronic diseases. People will live with their cancer, and maintain a good quality of life.
Research has led to significant improvements in both detecting and treating cancer. In particular, there have been big gains in early detection. Early detection through programs such as Breastscreen, the cervical cancer screening program and more recently the National Bowel Cancer Screening Program have resulted in tens of thousands of cancers being picked up early and treated successfully, before they grow or spread and become more difficult to treat.
New technologies are also allowing more targeted treatments that are highly effective, killing cancer cells without harming other tissue and resulting in fewer side effects. Therapies which target genetic changes that cause cancer to grow are promising advances.
Cancer survival in Australia has improved by more than 30 percent over the past two decades, thanks to advances in prevention, early detection and treatment.
Where diagnosis of a cancer was once often considered a death sentence, the majority of patients are now surviving cancer. The most recent figures from the Australian Institute of Health and Welfare show that five year survival improved from 47 percent in 1982-87 to 66 percent in 2006-10.
More people are being diagnosed with cancer, however this is mainly due to population growth and ageing of the population. In fact death rates from cancer have been steadily falling. In 1988, there were 214 deaths from cancer in Australia per 100,000 people. Since then there has been a steady fall and by 2007 (latest available national figures), the rate had fallen to 176 deaths per 100,000 people.
Research is key to progress and an area Cancer Councils heavily invest in. But it's not just research into better treatments. It's true when they say prevention is better than cure and, thanks to research, we now know that a third of all cancer deaths can be prevented by making healthy lifestyle choices. We've used this evidence to inform our awareness and education programs, as well as advocating for legislative changes, such as the introduction of plain packaging to remove the sophisticated branding from cigarette packs that contributes to influencing many young people to start smoking.
Our public health awareness and education programs are vital. We can't aim to control cancer by ourselves if people continue to smoke, drink at risky levels, get too much sun exposure, are physically inactive and have a poor diet. Unfortunately too often people pay attention to cancer myths, and so disregard important messages about these scientifically proven causes of cancer.
Practical and emotional support is also crucial in improving the quality of life for people coping with cancer and to ensure they stand the best chance possible of surviving cancer. We fund a range of programs to assist patients and their families, such as Cancer Council 13 11 20 which takes more than 70,000 calls a year, physical and online cancer support groups, accommodation for patients undergoing treatment, information on cancer in treatment centres and hospitals around the country and more. We also help health practitioners adopt the best available methods of treatment through our clinical practice guidelines.
So our mission is to minimise the threat of cancer to Australians, through successful prevention, best treatment and support - based on the evidence. We will continue researching individual treatments for the many, complex, specific cancer types; we will also continue to provide prevention and patient support programs that work.
There was a time when, as a patient diagnosed with "the big C", your first question would have been: "How long have I got?" Now, and increasingly so, the first question a patient should ask is "What are we going to do about it?"
This blog also appears on The Conversation.
For more information
Read Professor Ian Olver's blog discussing  a question that we are asked regularly, why we haven't found a cure for cancer?
---
Tags