Blog
Why men with cancer need improved emotional support throughout their cancer experience
July 5, 2019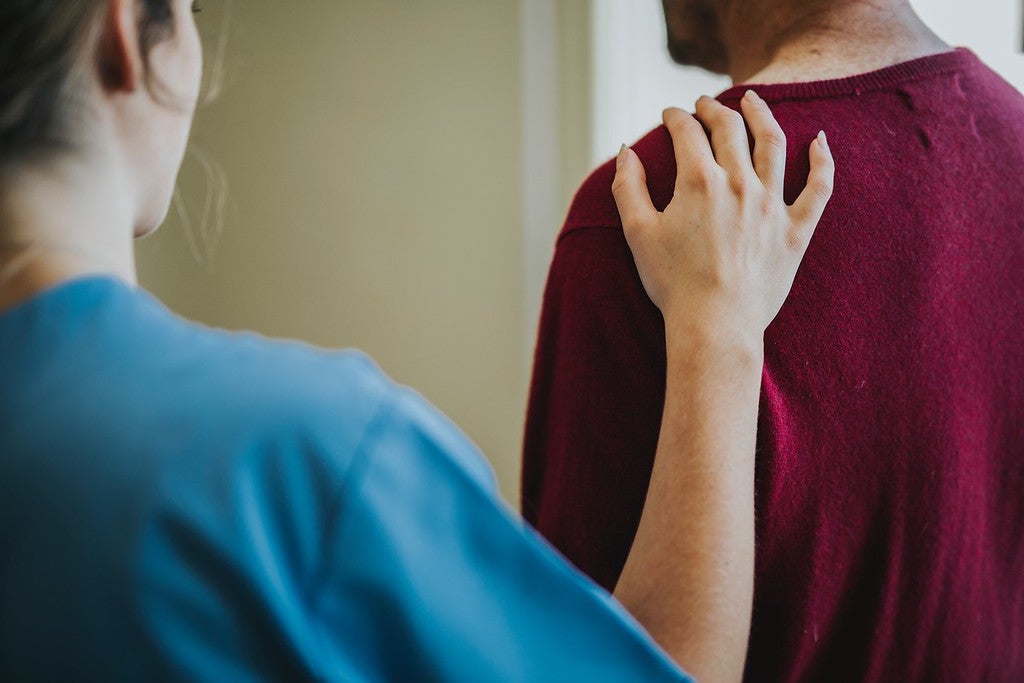 The focus on men's physical health in preventing cancer is important, but it's also critical that we promote men's emotional health, particularly for those living with cancer.
It is normal for people to experience many different thoughts and feelings during their cancer journey, ranging from shock, anxiety or anger, all the way through to fear and loneliness. Whilst it is common for us to accept that men and women may handle these emotions in quite different ways, men are often portrayed as having less distress, less depression and less anxiety throughout the cancer journey, and therefore less need of mental and emotional support.
Many of our current distress assessment tools have been predominantly developed in studies with women with breast cancer and focus more on overt emotions as cues to distress. This means that often health professionals are less well equipped to recognise some of the less obvious signs of emotional and mental distress in men. Even though more men today are reaching out for help, others still internalise the emotions they might experience when going through difficult experiences, perhaps believing that admitting vulnerability makes them "less of a man".
Don't get me wrong, anyone diagnosed with cancer, regardless of gender identity, deserves support. But in my experience men are less likely to seek out support when they need it most – a reality evidenced by the fact that out of all people who called Cancer Council 13 11 20 for emotional support last year, only 20% were male.  
For example, prostate cancer,  the second most common cancer diagnosed in men, has a very high survival rate, but the side effects of the treatment and the cancer itself ( including impotence, incontinence and bowel problems) often mean that men feel there is a stigma attached to their diagnosis – making it difficult for them to talk about their experience and tackle some of the mental and emotional impacts of those side-effects.
The prevalence of this issue and the importance of helping men is why we are incredibly proud of the work of Cancer Council researchers working in this space, like Associate Professor David Smith, at Cancer Council NSW. His work has been instrumental in helping men open up about their difficult cancer experiences to facilitate the development of resources and guidelines to support both doctors and men going through prostate cancer.
This, however, should not be seen as an incentive to encourage people to place stereotypes on men. We should instead try to normalise the fact that being diagnosed with cancer is a major life-changing event, regardless of your gender, or whether your prognosis is good or not. It makes you re-evaluate your place in the world, your security and your future plans. Part of our challenge now, is to envision the different ways in which we might empower male cancer patients and health professionals to better recognise the less obvious signs of a need for emotional support - and reach out. Our primary focus needs to move away from talking therapies and embrace broader approaches that recognise men's need for support to occur in more active ways.
If you, or a loved one you know, are struggling with the impact of your cancer journey, Cancer Council provides a free, confidential helpline (13 11 20) staffed by trained nurses to answer your questions about cancer and offer emotional or practical support. Alternatively, Cancer Council also runs a free and confidential telephone peer support service (Cancer Connect), which will pair you up with a volunteer who can help you talk about your shared experiences and offer emotional support as well as advice on the best ways to cope.
---
Tags