Blog
The birth of Slip, Slop, Slap and the science behind nation-wide behaviour change
January 23, 2020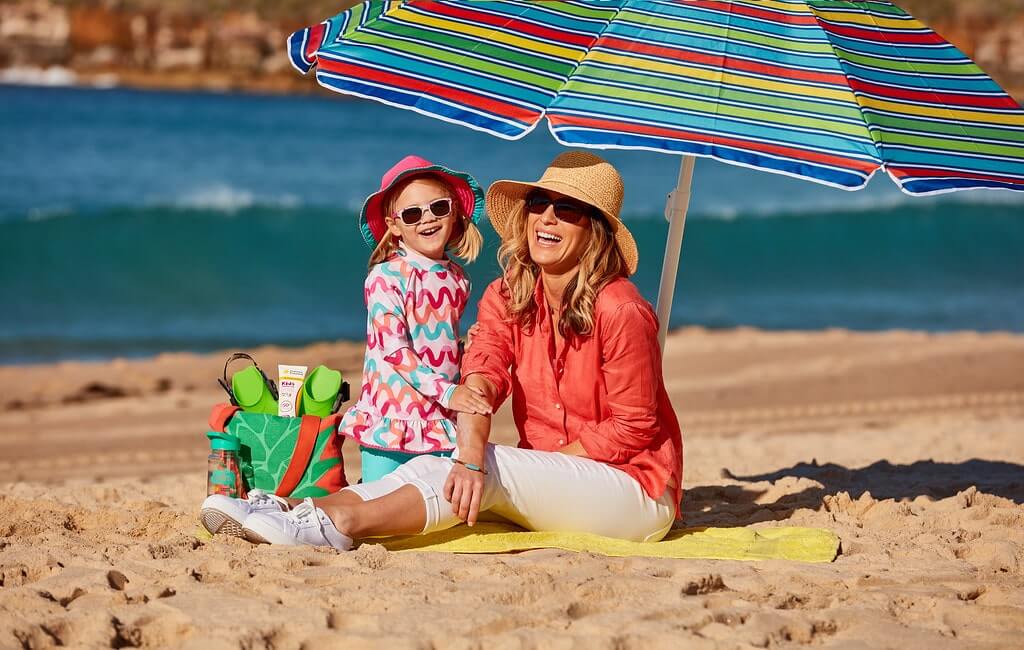 Former Cancer Council Victoria CEO, David Hill, shares how science was used to change a nation's attitude towards skin cancer and its prevention with iconic programs and campaigns such as 'Slip, Slop, Slap,' and 'Timebomb.' 
Public education and uncovering connection to behavioural changes 
At the time I started at Cancer Council Victoria in 1965, the focus was funding research conducted by external institutions such as universities. We had just begun what we called 'public education' about cancer. I would pack up a 16mm projector for screenings to community groups and set up stands at agricultural shows and other events to inform people about various cancer risks and warning signs.  
I quickly realised that the task of truly informing the public and have them take measures to prevent their risk was all about behavioural change, particularly changing habits. I decided to go back to university and study psychology and with new qualifications under my belt, I initiated small behavioural studies. These studies gradually grew to a strong research component that underpinned the public education program.   
Exclusively informing government and public health  
At first the research was focused on early warning signs of cancer and smoking. Using polling techniques, we completed the first ever National Prevalence of Smoking Survey in 1974 and started publishing in the Medical Journal of Australia. We were almost the only people providing information to public health professionals and the government about smoking, and soon after, we started surveys about sun protection behaviour.  
Observational studies were conducted alongside the surveys. We'd pick locations such as parks and beaches and choose certain times of day to observe unobtrusively. We'd record what we saw, like whether people were wearing hats or long-sleeved shirts, and give scores for different types of behaviour.  
The birth of Slip, Slop, Slap and world-leading sun protection research 
We knew that we had to change sun exposure behaviour. Early on we decided to use television as it gives you mass-reach, but when it comes to formulation of your message, what will be persuasive and what won't, it's all about considering the interaction between prior beliefs and motivations of the person receiving the message. Sun tanning was a cultural norm for Australians at the time so we couldn't expect a full turnaround in behaviour. We were also reluctant to use fear-arousing techniques that would potentially cause people to switch-off and not listen to any advice, so we decided on a message of 'safe fun in the sun' and promoting precautions for reducing UV-Ray exposure.  
Habitual behaviour starts in childhood, so we thought an ad appealing to people of all ages, particularly children, would be an effective strategy. This was essentially the birth of 'Slip, Slop, Slap'.  
Philip Adams, co-owner of a successful advertising agency at the time, was very keen to help. He came up with the concept of the seagull character and wrote the jingle, then brought in Alex Stitt as the animator and Peter Best to compose a jingle. Philip, Alex, and Peter were well renowned in the ad industry, so the ad quickly gained traction. The campaign launched after Christmas when most companies had stopped advertising heavily, so we were able to dominate the airwaves over summer. 
A camper van was fitted with a loudspeaker and we'd park at beaches with the jingle playing and give out stickers and free tubes of sunscreen. Kids and families would flock to us and sing along. It was amazing to see how so many people knew the words to the song. 
We discovered that it was best to conduct telephone surveys about sun exposure on a Monday evening and to ask people questions about their recent weekend, outdoor activities and sunburn. We never disclosed we were from Cancer Council to avoid bias.  
This information meant we knew how much sunburn occurred, where and when. We'd link up our data with the Australian Radiation Laboratory who measured ground-level UV-Rays. By 1988 we were able to set our baseline and our work went on to become what is now the National Sun Protection Survey.  
The research was unlike anything else in the world. There was so much interest, even overseas organisations set up similar studies. Building up this research was crucial to public health as it led to more government funding which meant we could pay to expand the reach of our message even further.  
Harnessing fear in tanning and tobacco campaigns  
Meanwhile we made good headway in smoking prevention, too and in 1997 I was asked to lead the first National Tobacco Campaign. Learnings from this helped us to readdress our initial doubts around using fear tactics as in the case of tobacco control, it was one of our most powerful tools. We discovered we could effectively translate these methods into some areas of skin cancer prevention, for example, busting some popular myths.  
Our surveys made it clear that some people still believed the best way to protect against skin cancer was to get a tan. In light of this, our messaging toughened up and became more hard-hitting, eventually turning into iconic campaigns like 'Timebomb' and 'How to Remove a Skin Cancer'. 
When you have an important role to play in population health, it's critical to get research into the culture of the organisation. During my time at Cancer Council, behavioural science was the foundation virtually all campaigns – and the key to their success. Behavioural research continues to inform campaigns today, with expert communication teams formulating messaging drawing on rich research data they have access to. It's this groundwork which really positions Cancer Council as an organisation which has the capacity to make a huge difference to public health.   
---
Tags