Blog
Vitamin D and sun protection
February 1, 2016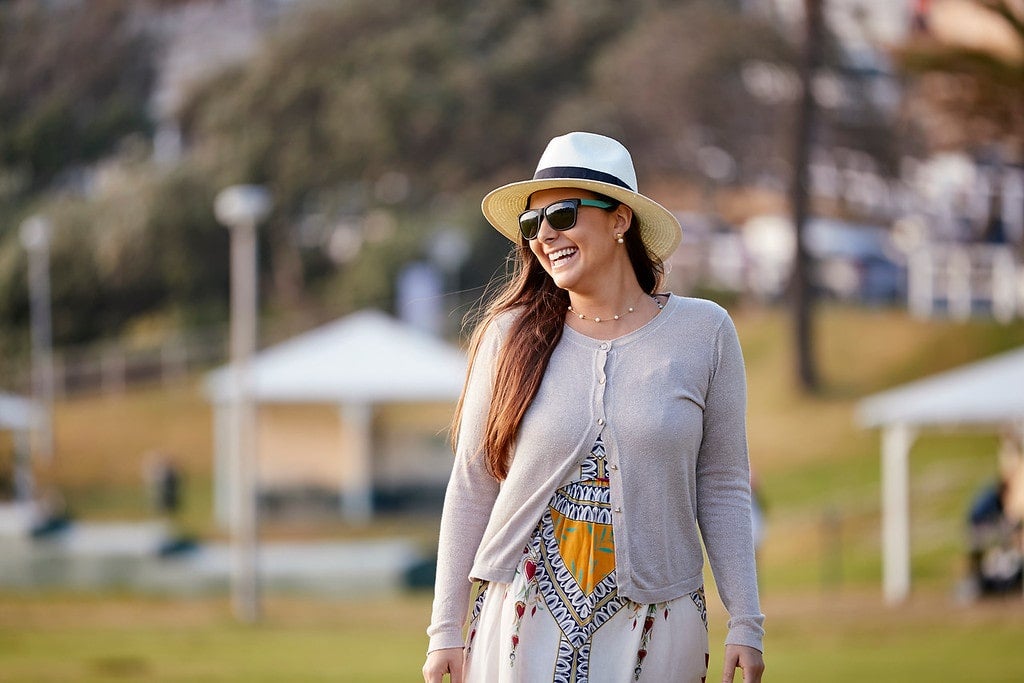 The conundrum of how to protect ourselves from damage caused by the sun's UV rays and the importance of getting enough vitamin D for good health has been causing public confusion for over a decade.
For the last 30 years Australians have been taught to slip, slop, slap, seek and slide - with over 2000 Australians dying of skin cancer each year, we should all be aware of the skin cancer risks and the need to protect ourselves from overexposure to UV.
Australia is slowly but surely evolving from a country of tanned sunbakers to UV savvy sunscreen advocates. However, in recent years, promotion of the benefits of vitamin D for muscle and bone health has led to claims that a large proportion of the population is vitamin D deficient. But in fact, the majority of Australians (77%) have more than adequate vitamin D levels.
As a public advocate for skin cancer prevention, I'm often asked questions like - "Are we taking sun protection too far?" "Has increased sunscreen use caused vitamin D deficiency?" or "Could avoiding the sun do more harm than good?"
As a result of this confusion, and as an evidence-based organisation, Cancer Council considered it would be beneficial if they brought together the country's expert bodies specialising in skin cancer, vitamin D and bone and muscle health to sift through the latest evidence and develop clear and commonsense recommendations for Australians.
The result is a new joint position statement, developed with the Australasian College of Dermatologists, The Bone and Mineral Society of Australia and New Zealand, Osteoporosis Australia and the Endocrine Society of Australia.
Vitamin D is a complex topic, and communicating recommendations for the general public is never simple - particularly because UV levels, the biggest factor in vitamin D production, vary across Australia depending on the time of year. On top of this, there is also a need to take into account individual circumstances - like skin type and lifestyle - that also influence vitamin D levels.
However, there is one simple guide that all the experts agree on - sun protection is required when UV levels are 3 or above.
In a nutshell, in summer and those parts of Australia where UV levels are high all year round (think Darwin and Queensland), chances are, you are getting enough vitamin D through everyday tasks - like walking to the car or shop. Any longer than a few minutes in intense UV won't increase your vitamin D levels significantly, but you will increase your skin cancer risk.
When UV levels are 3 or above, extended sun exposure is not even recommended for those with vitamin D deficiency.
So it's concerning to see a recent Cancer Council survey showing that a significant number of Australians adjust their sun protection to get more vitamin D - despite the fact that most Australians aren't vitamin D deficient.
We also now know more about when sun protection isn't necessary - when the UV index is 3 or below, unless of course you are an outdoor worker exposed to sun all year round or near a highly reflective surface like water or snow.
This means that early in the morning, late in the evening or in those parts of the country with lower UV levels for most of winter, you can go without the sunscreen, shade, and protective clothing. The UV Index is an excellent resource for advising you when you can relax your sun-protection routine.  I would encourage Australians to make the most of it by downloading our SunSmart app - which provides daily UV forecasts so you can be clear on when sun protection is required and when it is not.
If you live in one of those southern places in Australia where UV levels remain 3 or lower throughout most of winter, you may need to make an extra effort to maintain your vitamin D. While evidence suggests that people with adequate vitamin D at the end of summer can maintain good levels for a couple of months, you should boost your vitamin D by going outside in the middle of the day and ideally doing some physical activity - like walking or gardening.
Of course, there are some Australians who are at higher risk of vitamin D deficiency. These include people with naturally very dark skin, those who avoid the sun altogether because they have a higher risk of skin cancer, frail or elderly people who live largely indoors, those on particular medications or who have conditions causing poor absorption of calcium and vitamin D, or people who cover up for religious or cultural reasons.
If you are worried that you are at higher risk of vitamin D deficiency, talk to your doctor.
But as a general rule, don't ditch your sun protection when UV levels are 3 or above - neglecting the good old slip, slop, slap may do more harm than good.
Want to know more?
---
Tags