A guide to: Breast screening
Cancer screening saves lives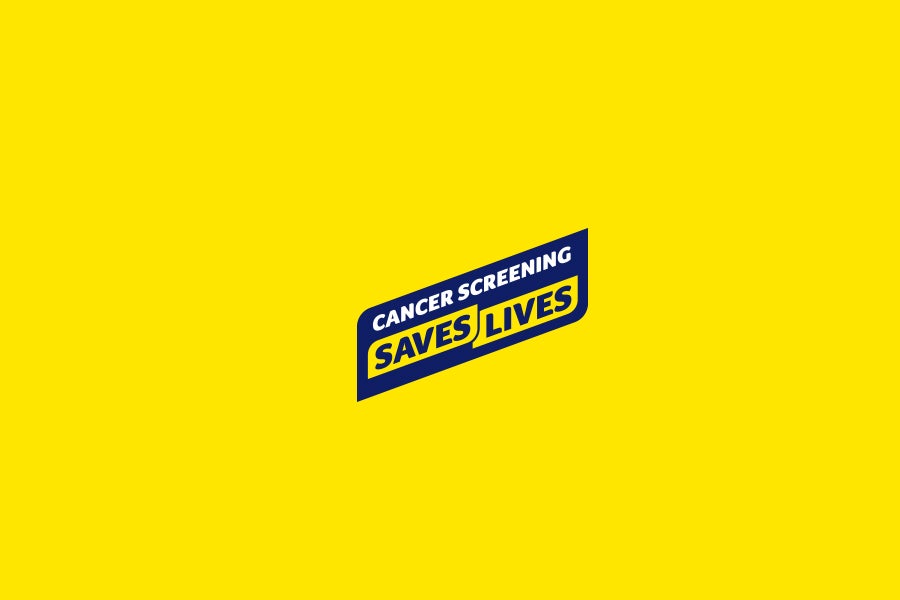 To book your free mammogram, contact your local BreastScreen provider on 13 20 50
BreastScreen NSW has temporarily suspended all routine breast screening across the state. While clinics are closed, monitor for symptoms and contact your GP if you notice any changes.
Keep up-to-date with developments and when clinics reopen remember to tick breast cancer screening off you to-do list.
---
Breast screening saves lives. Screening is one of the most effective ways to detect early signs of breast cancer, meaning treatment outcomes are much better. Early detection is the best way to improve survival.
During Covid-19 many things were forgotten. While there was a brief pause of the BreastScreen Australia program in April 2020, states and territories have resumed services at a reduced capacity with COVIDSafe measures in place. Your health and safety are important, so measures have been put in place to reduce the risk of transmission against the ongoing risk of COVID-19.
So it's important for women aged 50-74 to put breast screening back at the top of their to-do-list.
If you've been sent an invitation, it's time to tick breast screening off your list.
---
Why is breast screening important?
Breast cancer is the second largest cause of cancer death in Australian women after lung cancer. It is the most common cancer diagnosed in Australian women (apart from non-melanoma skin cancer1).
Early detection and appropriate treatment can significantly improve breast cancer survival.
Cancer Council Australia recommends that eligible women participate in the BreastScreen Australia program by having a free mammogram every two years, provided they are aware of the benefits and the risks.
Benefits and risks 
Mammography is the recommended screening tool for the early detection of breast cancer. Each time you have a mammogram, your breasts are exposed to a very small amount of radiation. Mammography machines use the smallest amount of radiation possible while still getting a high quality image. The radiation from screening is about the same as 18 weeks of exposure to natural radiation in the environment.
If you want to know more about the potential benefits and risks of mammography, you may wish to talk to your doctor. For more information check our fact sheet on the early detection of breast cancer or call Cancer Council on 13 11 20.
---
Who is breast screening for?
BreastScreen Australia is the national breast screening program and actively invites women aged 50—74 to have a free two yearly mammogram. Women aged 40—49 and those aged over 74 are also eligible to receive a free mammogram but do not receive an invitation.
It is important to continue to attend screening when you are invited to do so.
---
How to participate
If you have received an invitation, now is the time to tick breast screening off your list and make an appointment. A mammogram every 2 years is the best way to detect breast cancer early and improve survival. 
To make an appointment at one of more than 600 BreastScreen Australia clinics nationwide, phone 13 20 50 at a cost of a local phone call.
If you are feeling unwell or can no longer attend your appointment, make sure you reschedule.
Further information about BreastScreen Australia can be found in the BreastScreen and You brochure.
---
Screening in the age of COVID–19
BreastScreen Australia has implemented COVIDSafe measures. 
There are also a few things you can do to help keep yourself and others safe, such as:
practicing physical distancing
using hand sanitiser
attending your appointment alone where possible
arriving no more than five minutes early
practicing good hygiene, including hand washing
keeping a distance of 1.5 metres from others where possible
staying at home if unwell and rescheduling your appointment.
Currently capacity varies from state to state, so contact your local BreastScreen Australia service on 13 20 50 for more information.
---
Chinese | 中文
Download information about Breast Screening in Chinese | 中文
Arabic | العربية
Download information about Breast Screening in Arabic | العربية
Greek | Ελληνικά
Download information about Breast Screening in Greek | Ελληνικά
Other useful websites
---
Reference
1) Non-melanoma skin cancer is the most commonly diagnosed cancer according to general practice and hospitals data, however there is no reporting of cases to cancer registries.
Find out more information about the early detection of breast cancer