Breast cancer screening
Screening saves lives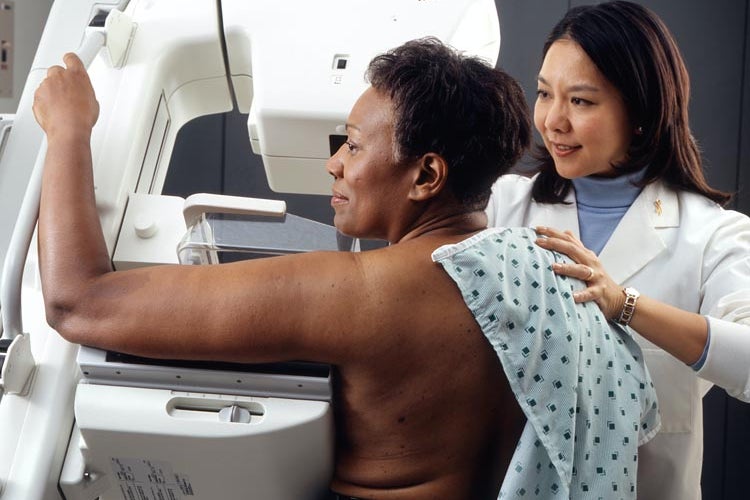 Breast cancer is the second largest cause of cancer death in Australian women after lung cancer. It is the most common cancer diagnosed in Australian women (apart from non-melanoma skin cancer1).
Early detection and appropriate treatment can significantly improve breast cancer survival.
Mammography is the recommended screening tool for the early detection of breast cancer. The government's national screening program, BreastScreen Australia, invites women aged 50 to- 74 to undergo free mammograms every two years. Women aged 40 to -49 and those aged over 74 can also be screened free of charge, however they are not sent invitation letters.
Cancer Council Australia recommends that women who are eligible for BreastScreen Australia participate in the program, provided they are aware of the benefits and the risks.
Although screening with mammography is shown to reduce breast cancer mortality, it can also cause harm. A recent review of BreastScreen Australia estimated that the program reduces breast cancer mortality by between 21 and 25 percent. While this is significant, mammography can also lead to overdiagnosis. Overdiagnosis describes the diagnosis of cancers which, undetected, would not have caused symptoms or health problems in the patient. This can lead to unnecessary treatments and distress.
Overdiagnosis occurs because mammography cannot accurately distinguish between potentially fatal cancers and less harmful cancers.
If you want to know more about the potential benefits and risks of mammography screening, talk to your doctor. For more information check our fact sheet on the early detection of breast cancer or call the Cancer Council 13 11 20.
For more detailed information on breast cancer screening, check our National Cancer Prevention Policy.
To make an appointment at one of more than 600 BreastScreen Australia centres nationwide, phone 13 20 50 (cost of a local phone call).
Reference
1) Non-melanoma skin cancer is the most commonly diagnosed cancer according to general practice and hospitals data, however there is no reporting of cases to cancer registries.
---
Other useful websites
Westmead Breast Cancer Institute
Find out more information about the early detection of breast cancer