Primary school and early childhood resources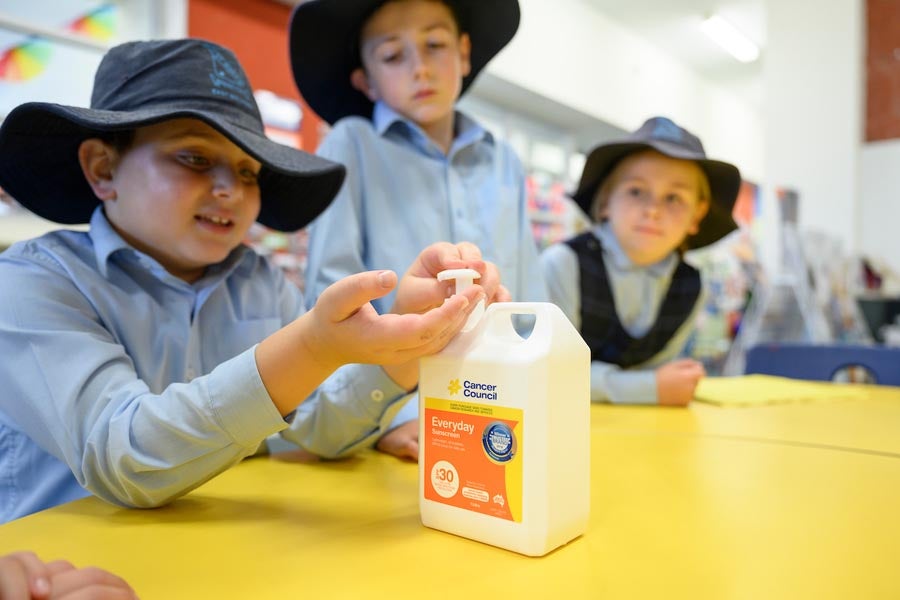 You gotta be SunSmart
The classic 'Slip Slop Slap' message has been given a fresh update by actor, entertainer and Playschool favourite Jay Laga'aia
---
Sun and UV at school
Cancer Institute NSW's new Sun and UV at school evidence-based curriculum resources for P–10 are linked to the Australian Curriculum and can be used by teachers in all states and territories. They have been strategically developed by CINSW in consultation with education and health sector representatives including SunSmart.
---
seeUV
If you could see UV what might it look like? If you don't use sun protection, what might you look like in the future?
SeeUV app
Download the augmented reality app to show you what your skin could look like if you don't protect it in the sun
---
Generation SunSmart
Online sun protection learning modules, developed by Cancer Council WA, for educators and school nurses. Suitable for year five and upwards. 
Generation SunSmart
https://www.generationsunsmart.com.au/
---
Skin (song by Allan Caswell)
Written by Allan Caswell (who has kindly allowed Cancer Council to share with schools and services), this upbeat song 'Skin' has a focus on tolerance (and sun protection!).
SunSmart songs
Download audio and lyrics from the SunSmart site
---
Sid the Seagull sings Slip, Slop, Slap, Seek, Slide
The new look Sid the Seagull sings about five sun protection steps to help keep your skin healthy.
---
Sun protection times
Even when it's cool or overcast, the sun's UV can still be damaging. The free SunSmart app and widget indicates daily local sun protection times, weather and temperature. The sun protection times are a forecast from the Bureau of Meteorology for the time of day UV levels are forecast to reach 3 or higher. At these levels, sun protection is recommended for all skin types. The app also features a sun protection reminder and sunscreen calculator.
---
Kidskin School Sun Safety Resources
Kidskin resources offer primary school teachers prepared activities and programs to enhance sun protection education. They are student-centred, interactive and fun. There are different resources depending on the grade.
Kidskin Generation SunSmart
Explore resources for early, middle and upper Primary
Early childhood resources
Learning experiences for early childhood
https://www.sunsmart.com.au
Your state or territory Cancer Council will also have various resources available. To contact your state or territory Cancer Council call Cancer Council 13 11 20
Find out more about sun safety