Secondary school resources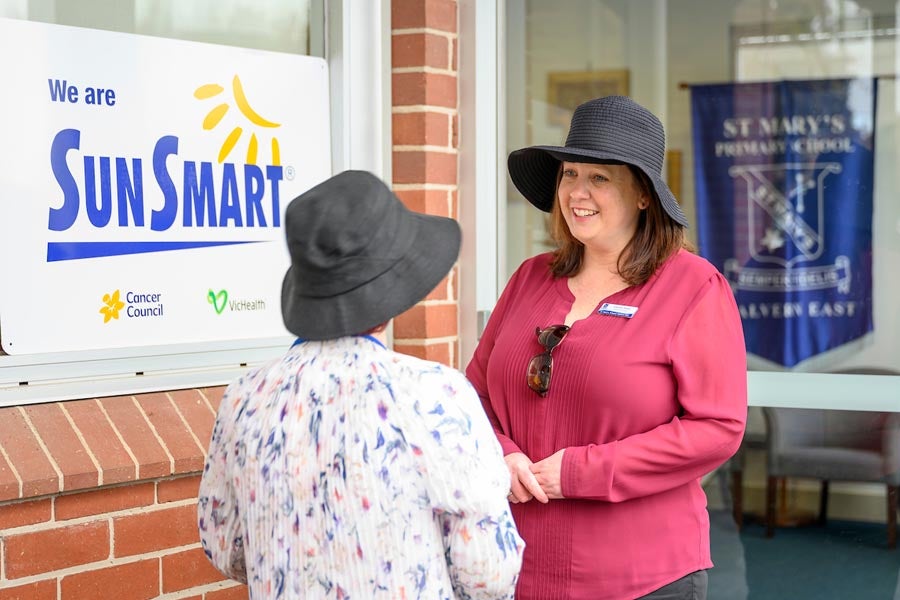 Making SunSmart decisions: secondary curriculum resources
These updated resources provide Year 7-10 students and teachers with free online activities that examine the issues related to young people and skin cancer. Linked with the Australian curriculum, these lessons introduce students to topics such as UV radiation, the dangers of tanning, attitudes towards sun protection and the communication of health messages.
Years 7 & 8
Years 9 & 10
You can find more SunSmart teaching resources here.
---
Sun and UV at school
Cancer Institute NSW has released a suite of interactive skin cancer prevention resources for schools which support students to make healthy, safe and proactive choices about sun protection to reduce their risk of skin cancer.
The resources align with the NSW PDHPE and Science K-10 syllabuses, and are also linked to the Australian Curriculum where relevant and can be used by teachers across Australia. To access these resources, visit the Sun and UV at School Teaching Resources website.
---
Generation SunSmart
Online learning modules, developed by Cancer Council WA, for students, teachers and school nurses. This online program upskills users about skin cancer, being SunSmart and how to incorporate sun protection activities into day-to-day activities and in the school setting. Suitable for students in Years 5 to 10. Visit the Generation SunSmart website  to access the program.
---
Reducing the burn
A comprehensive STEM curriculum module from the Western Australian Department of Education that takes students through UV exposure, skin cancer and sun protection, and developing and communicating a UV risk reduction strategy.
This resource aligns with the WA Year 9 science, technology and mathematics curriculum, and provides great activity ideas for teachers wishing to integrate UV education into their STEM lessons.
---
Fashion in the sun
A collection of resources that provide secondary school students with opportunities to develop and understanding of overexposure to the sun's UV, and to demonstrate their creativity when choosing, designing or promoting sun-safe clothes and accessories. Developed by the Health Economics Institute of Australia (QLD) and the Queensland Government, there are activities suitable for Years 7-12, with those designed for Years 7-10 including materials that align with the Australian curriculum.
---
Sample school policy
This sample policy is available for schools nationally to use as their own sun protection or UV policy. It includes all current recommendations for reducing staff and students' UV exposure, and will help you meet your duty of care requirements.
Note: when used in its entirety, this policy ensures your school is following current evidence-based Cancer Council sun protection recommendations. However, if any changes or adjustments are made to the policy, it may no longer meet SunSmart guidelines.
Download the policy:
---
Sun protection times
Even when it's cool or overcast, the sun's UV radiation can still be damaging. The free SunSmart app and widget indicate the daily local sun protection times, weather, and temperature. The sun protection times are a forecast from the Bureau of Meteorology for the time of day UV levels are forecast to reach 3 or higher. At these levels, sun protection is recommended for all skin types. The app also features a sun protection reminder and sunscreen calculator.
---
Shade comparison check
Use SunSmart's free shade comparison check to help determine if your school has adequate shade to protect students from an overexposure to the sun's UV radiation. 
Learn more here.
https://www.sunsmart.com.au
Learn more about how to be SunSmart