Cancer Council Australia's Annual Review 2021-22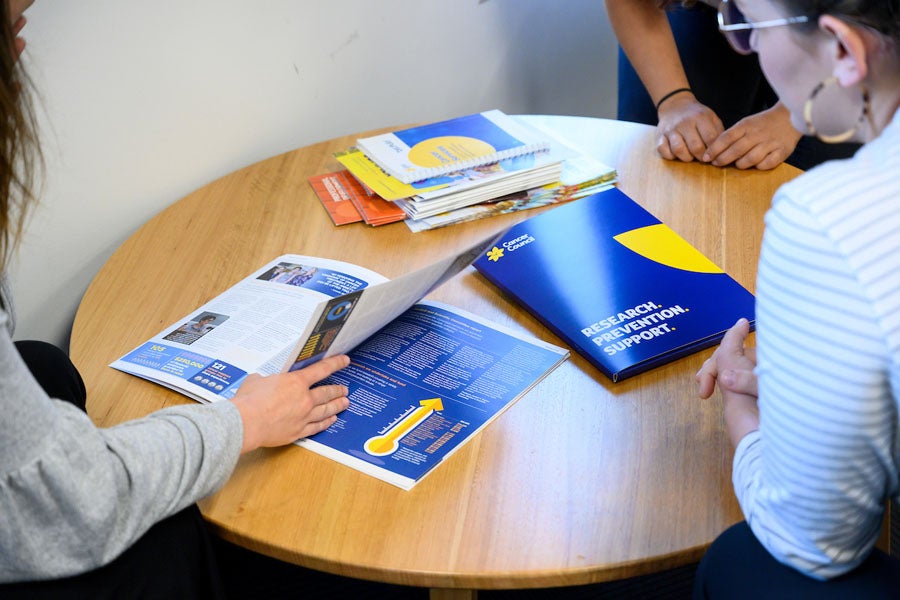 Read our Annual Review
We're on a mission towards a cancer free future.
Our Annual Review highlights the work we've done to reduce the impact of cancer for all Australians over the past twelve months.
Almost half of all Australians will be diagnosed with cancer by the age of 85. We're striving to reduce this burden through prevention, early detection, support, advocacy and research.
But we don't do it alone. We collaborate as a federation of equals with the eight State and Territory Cancer Councils. The work in this review shows the power of our partnership and the progress we're making towards our goal for a cancer free future.
---
Cancer Council Australia's Financial Report
You can find details about Cancer Council Australia's income and expenses for the financial year in our audited Annual Financial Report.
Cancer Council Australia's Financial Report only includes income and expenses in relation to our national activities.
When you donate to Cancer Council, your funds are distributed to State and Territory Cancer Councils to help fund local investment in cancer research, prevention and support. These donations are accounted for in each member's financial report.
For more detail about how Cancer Council is investing in your area, head to your local Cancer Council website to read their annual review.
Read Cancer Council Australia's financial reports from previous years here:
---
Want to know more about Cancer Council's impact and how your money helps?
Cancer Council is the only charity that works across every area of every cancer, from research to prevention and support. Today, almost 7 in 10 Australians will survive at least 5 years after a cancer diagnosis, and with the ongoing help of the community, we'll continue working to bring us closer to a cancer free future, faster.
You can learn more about the discoveries being made by Cancer Council funded researchers, the impact of our prevention programs, and the ways in which we're supporting people affected by cancer every minute, every hour, every day.
Every day, we support people affected by cancer when they need it most