Health Professionals
Cancer screening information for GPs and other health professionals in the age of COVID-19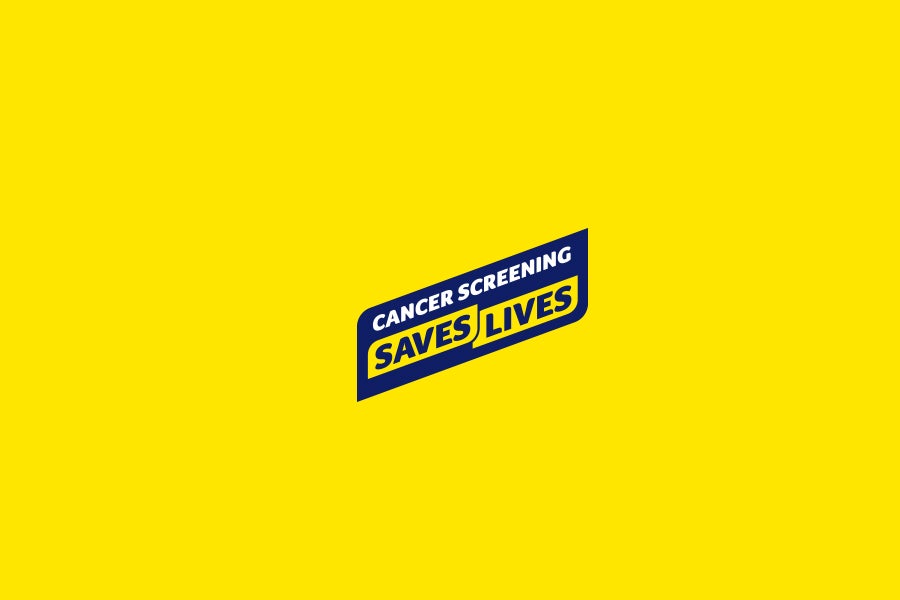 The COVID-19 pandemic has made many people anxious and many people are being extra resilient while also finding themselves busier and with less time on their hands. Some people may be apprehensive about attending GP clinics and don't want to burden the healthcare system if they have no symptoms. Others may not be aware the breast cancer screening clinics have reopened. Or, people may just be preoccupied with other things like home schooling and have simple taken cancer screening off their to-do list.   As a result, many people have deprioritised their cancer screening.
For GPs it is crucial that you remind your patients to participate in cancer screening. This means responding to any invitation to participate in cervical or breast screening and returning if they have received a bowel cancer screening test kit.  
At the same time, it is important to reassure patients that there are measures in place to ensure breast, bowel and cervical screening are COVIDSafe. When your patients make their appointment, be sure to let them know that if they are feeling unwell or experiencing COVID-19 – like symptoms, they should not attend their appointment but call and reschedule.  
Checklist
Is your patient:
Aged 50-74? Encourage them to return bowel screening test kits, or request replacements if needed by calling 1800 118 868.
Female aged 25-74? Check if she has had a cervical screening test since December 2017.
Female aged 50-74? Encourage her to respond to invitations to breast screening and to contact BreastScreen on 13 20 50 to make an appointment.
---
COVIDSafe medical services
Patients may be hesitant to attend medical clinics if they think they may be exposed to COVID-19. Ensure the following COVIDSafe measures are in place in GP and BreastScreen clinics:  
practicing physical distancing 
a low contact check-in process 
extra cleaning measures between appointments 
reduced visitors in waiting rooms 
providing hand sanitisers  
ensuring everyone is wearing a face mask if mandatory in your state, territory or region. 
Keeping your practice COVIDSafe
For more information on what measures you can implement to ensure your practice is COVIDSafe, visit RACGP
---
Bowel cancer screening during COVID-19
It is important to remind patients aged 50-74, that if they have received their free home test kit, they should complete it and return in the pre-paid envelope provided. Remind them that pathology laboratories are still open and conducting tests and that results will be mailed to them. Encourage them to include the name and address of their GP on the forms.  
If patients have received an abnormal result, remind them that they should contact their GP about whether they should do a follow-up test. If you need to give them a referral for a colonoscopy, let them know that is safe to book an appointment and it's important that they don't delay.  
With many people spending more time at home, now is the perfect time to complete the free home test kit. If your patient has lost/misplaced/or their kit has expired, encourage them to order a replacement test kit by calling the National Bowel Cancer Screening Program Information Line on 1800 118 868.
Find out more on bowel cancer screening.
---
Cervical screening during COVID-19
It is important to reassure your patients that it is safe to attend a GP clinic and explain what extra measures are in place to protect them against the transmission of the coronavirus.  
Cancer Council recommends that if you have any patients aged 50-74, that have not had a cervical screening test since December 2017, they are now overdue and should be reminded to make an appointment to have the new cervical screening test. Discuss these changes to the test with your patients and explain that while the procedure is similar to the old Pap Test they are now being tested for HPV which is responsible for nearly all cervical cancers. Let them know if HPV is not detected, they now only need to screen every 5 years. From 1 July 2022, cervical screening participants aged 25-74 years will have the choice to screen either by a self-collected vaginal sample or a clinician-collected sample from the cervix, accessed through a healthcare provider in both cases. Self-collection is a safe and effective option for women who do not feel comfortable having a speculum exam. Read more on self-collection. 
Find out more on cervical cancer screening. 
---
Breast screening during COVID-19
Let your female patients aged 50-74 know that BreastScreen clinics have reopened and that extra measures have been put in place to reduce the risk of transmission of the virus, such as low contact check-ins, physical distancing and providing hand sanitisers.
Remind your patients that if they have received an invitation they should call and book an appointment. If they have misplaced or thrown out their invitation they can still contact their local BreastScreen clinic on 13 20 50. 
If they are feeling unwell or can't attend their appointment, encourage them to call ahead to cancel and reschedule. 
Read more on breast screening.  
Now more than ever, it's important for your patients to 
tick cancer screening off their to-do lists.